Fiscal and Management Control Board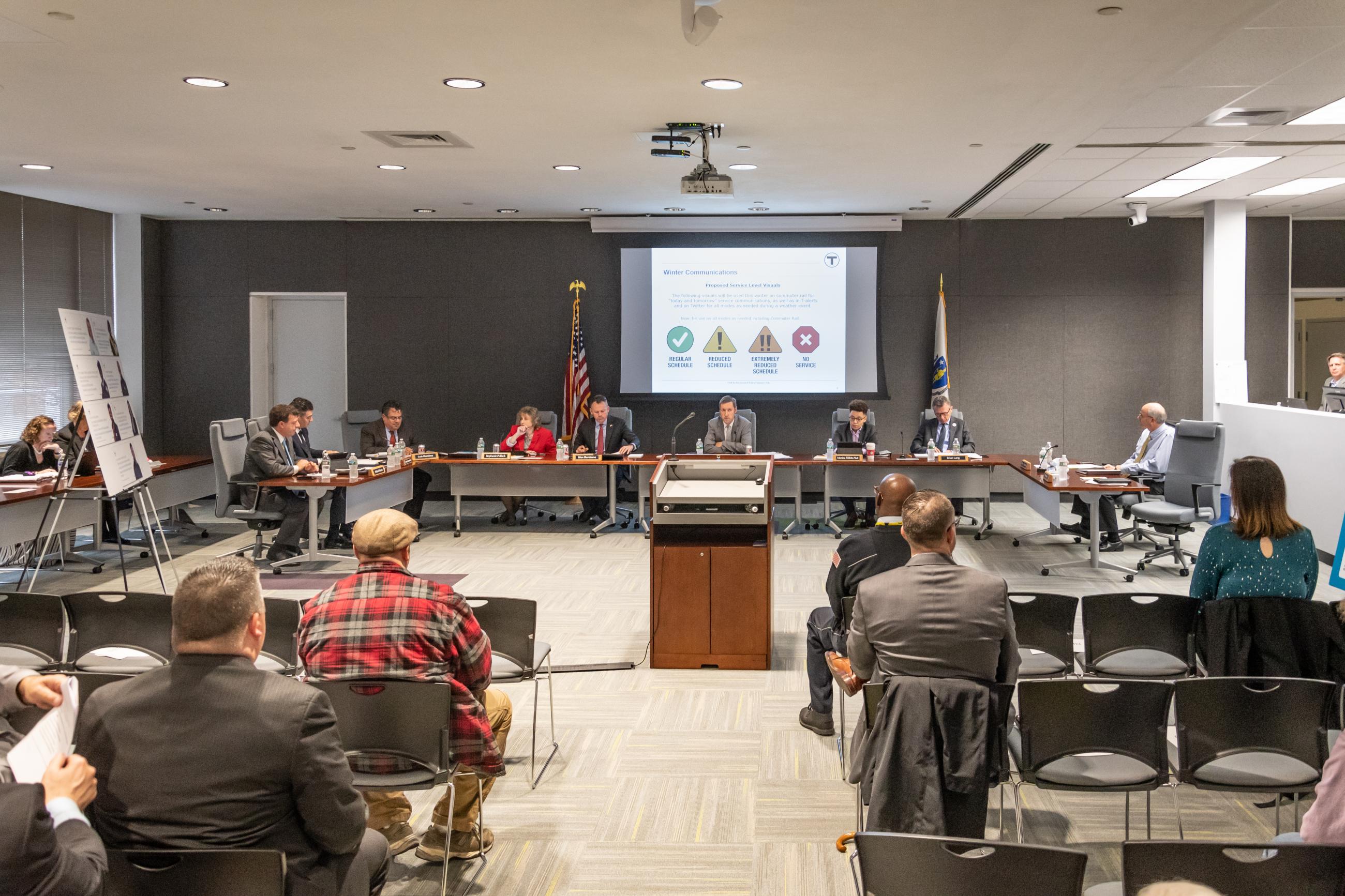 2020 Annual Report
The FMCB advocated for rapid and impactful changes across the MBTA. Learn more about the work we did in 2020
History
The winter of 2015 brought to light serious challenges at the MBTA. It also coincided with Governor Charlie Baker's first months in office. As a result, Governor Baker convened a special panel to investigate why the MBTA was struggling and how it might improve. That panel recommended forming a board to closely monitor the T's finances, management, and operations.
The Fiscal and Management Control Board (FMCB) was established on July 17, 2015, and has met on a near-weekly basis to help get the T back on track. Each FMCB meeting started with a section for public comments on any topic on that day's agenda.
On June 30, 2021, the FCMB's term expired. 
The core issues the FMCB sought to address were:
Unsustainable operating budget
Underinvestment in infrastructure
Difficulty completing projects
Ineffective workplace practices
Lack of long-term vision and strategy
Leadership changes and staffing issues
Lack of customer focus
Inefficient contracting
Lack of accountability to the Governor and Legislature
Progress at the MBTA
In its first 2 years overseeing the T, the FMCB reduced the forecast operating deficit by $300 million and made smart investments for the T's future. Some highlights were:
Major projects to improve customer experience
Fiscal responsibility and efficient business practices
Set monthly financial targets and introduced zero-based budgeting
Renegotiated Boston Carmen's Union contract wage rates and work-rules
Introduced and enforced overtime/attendance policies
Restructured and refinanced debt portfolio
Streamlined workforce and rebuilt senior management team
Rebid system-wide parking and advertising contracts
Partnered with industry cash-handling operations, warehouse/logistics
Launched first-in-nation paratransit on-demand pilot with Uber and Lyft
Partnered with TPA for leave management programs (FMLA/ADA)
Contracted with private carrier for full turnkey bus operations in Winthrop
Transitioned off cash vouchers to electronic purchase orders
Shifted MBTA onto statewide payroll and contracts platform (HR/CMS)
Privacy, Civil Rights, and Transit Policies
Upcoming Board Meetings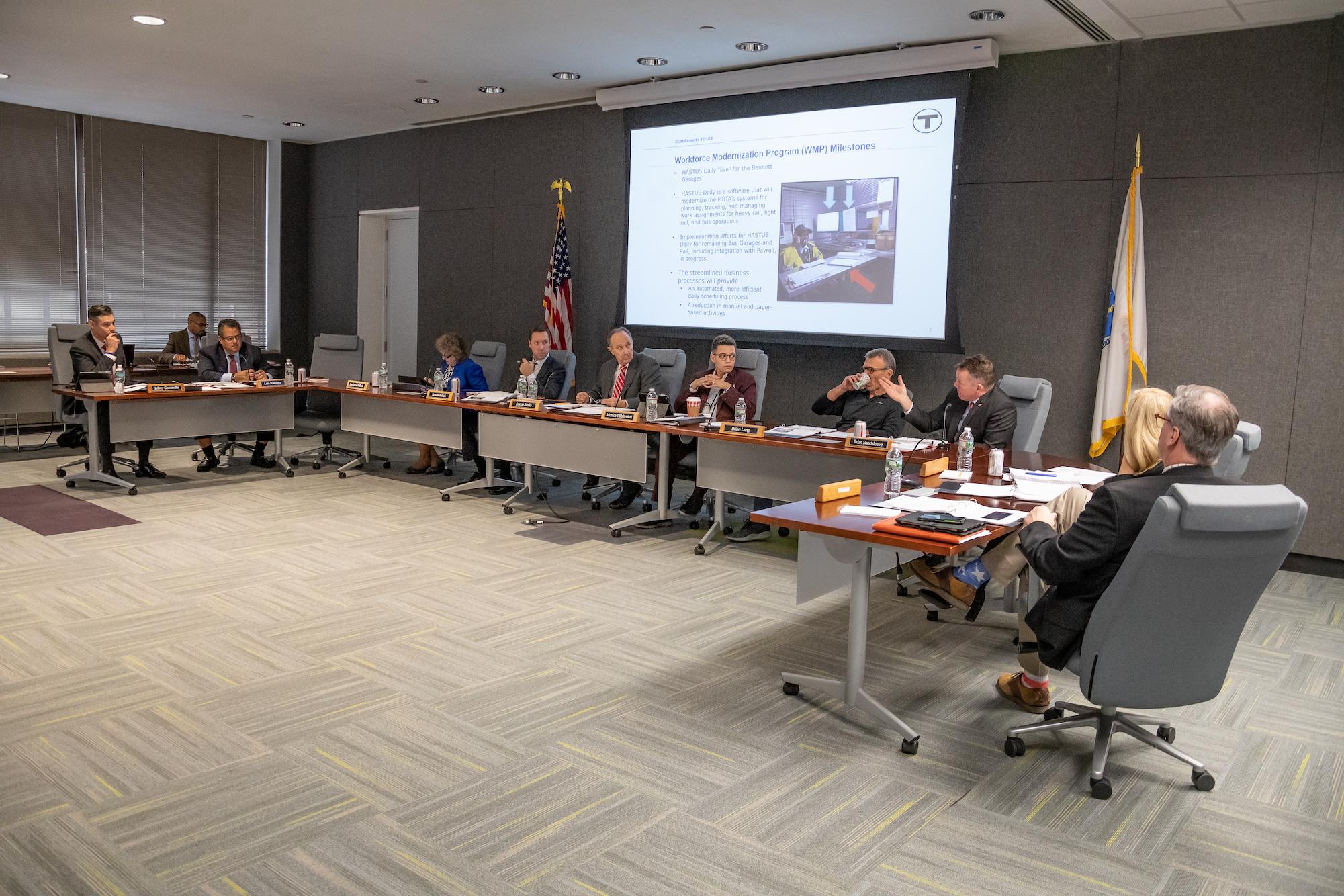 Browse past and upcoming board meetings. Agendas, minutes, and presentations included.
2020 Annual Report
The FMCB advocated for rapid and impactful changes across the MBTA. Learn more about the work we did in 2020
Upcoming Board Meetings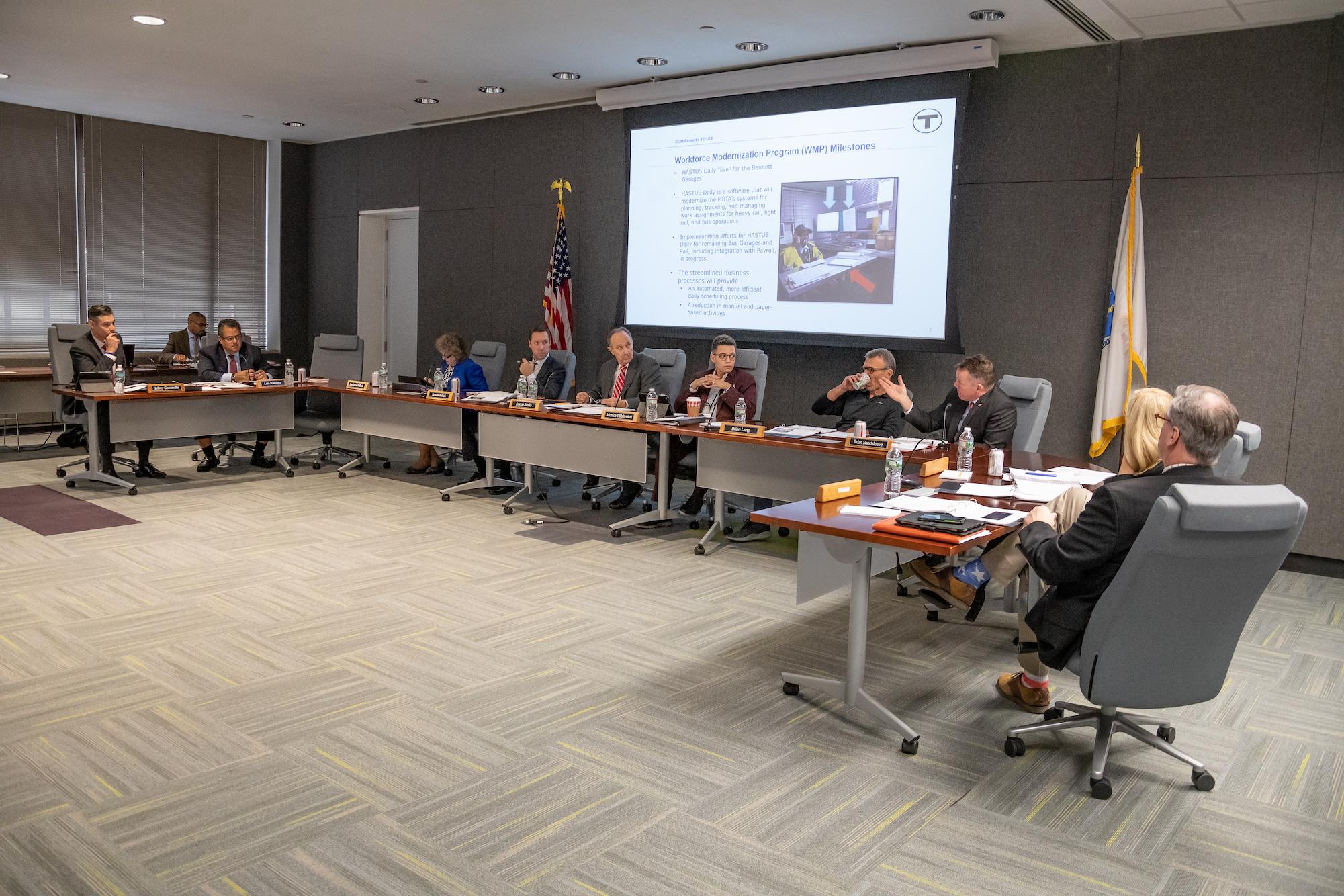 Browse past and upcoming board meetings. Agendas, minutes, and presentations included.