Public Engagement at the MBTA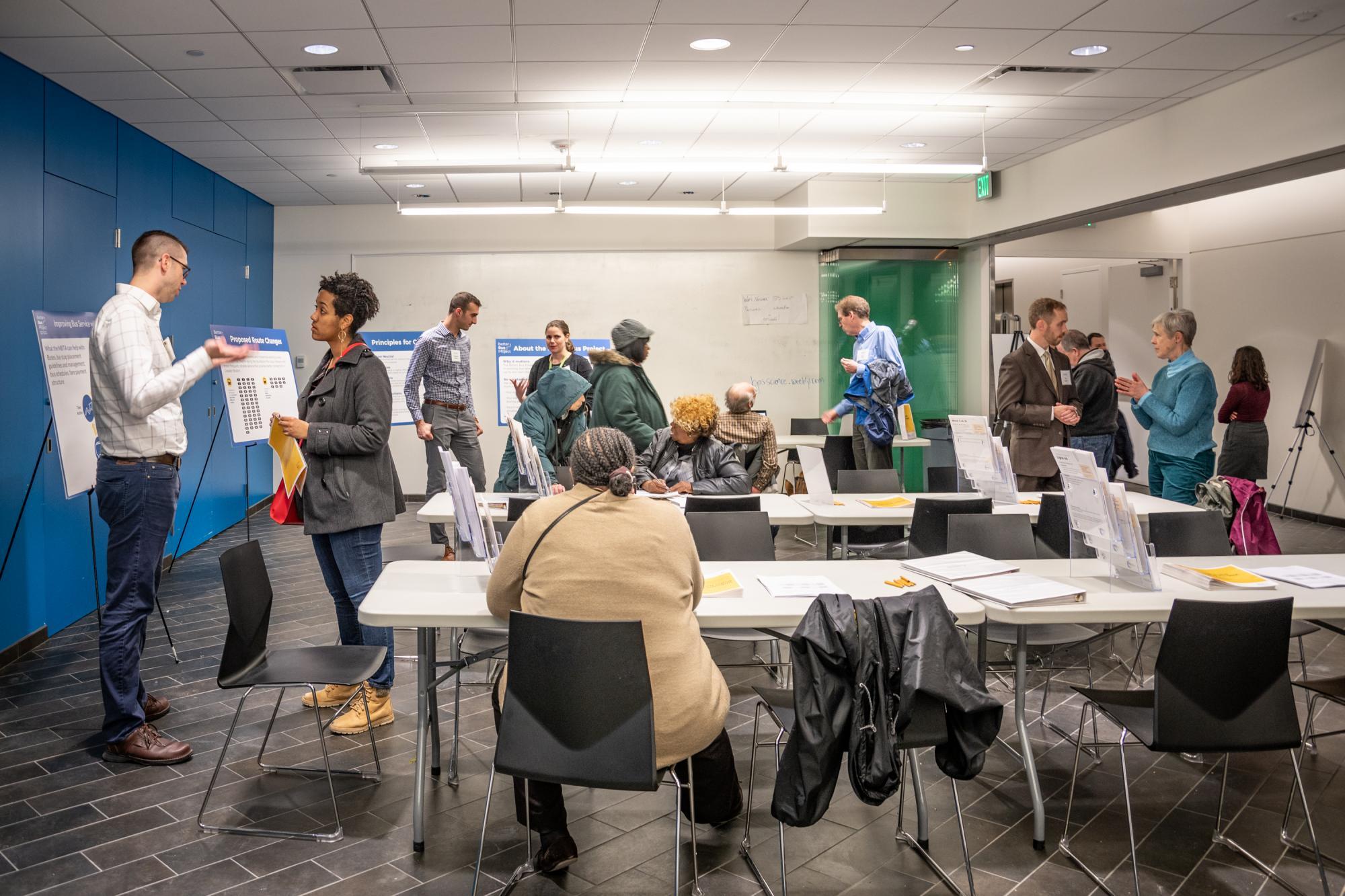 The public has influence over MBTA projects and decisions. We want to hear what you think about our process, from planning and design to construction and policy.
We are developing a new Public Engagement Plan to guide our standards and goals for rider outreach. The plan is designed to ensure that public engagement on mass transit is inclusive and effective across our diverse rider base. We are now seeking the input of our riders, the public, and all stakeholders before we finalize our new plan.
The Public Engagement Plan attempts to outline:
Why engaging the public is important
The principles for how we will reach out to the public
Our goals for responsible and thoughtful outreach
The types of events we hold for the public, including meetings, workshops, and hearings
Our responsibility to ensure access and accommodations so all may participate
The plan is also part of our commitment to ensure the civil rights of the public, as encompassed in the Civil Rights Acts, the Americans with Disabilities Act and numerous other state and federal laws.
We hope to hear from traditionally underrepresented populations—at all times, but also specifically about our draft plan. These populations include, but are not limited to, low-income individuals, people of all races, ethnicities and national origins, the elderly, the disabled, those with Limited English Proficiency, veterans, non US-citizens and the LGBTQ community.
Invitation to Comment
We invite you to review the draft plan and give us feedback about your experiences with our public engagement.
You can leave comments and suggestions right inside the draft. Your responses will help us make revisions to improve the plan and carry out comprehensive and inclusive public engagement efforts at the MBTA. 
Interested in just leaving feedback about the MBTA's public engagement?
Please submit all feedback by Friday, March 20, 2020, at 5 PM.
Public Meetings
We're holding a series of public meetings to get feedback and discuss our draft plan with customers and community members.
Find a meeting that's convenient for you to participate in the process:
Upcoming Events
Past Events