Bus Transit Priority
Updated on December 4, 2018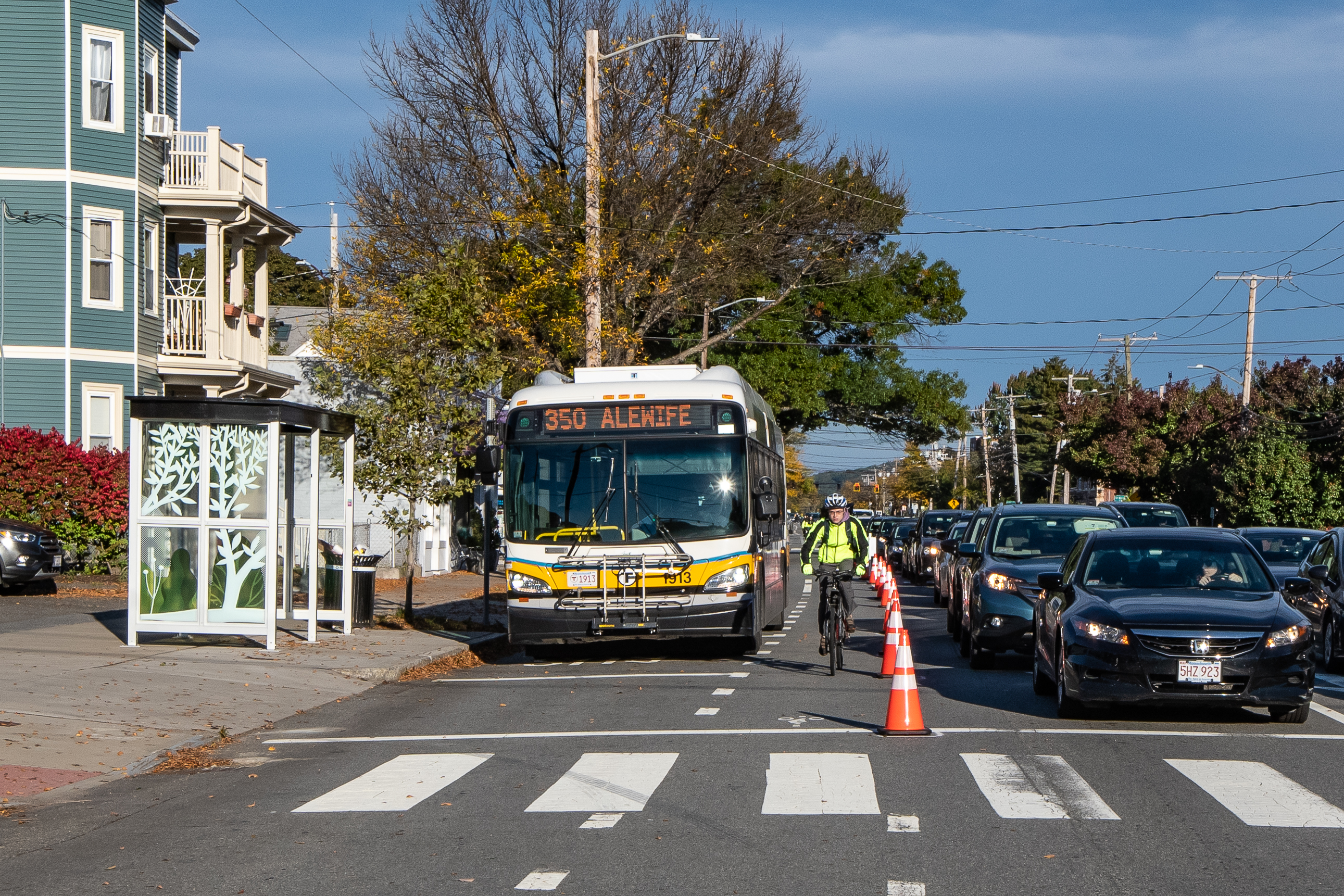 About the Project
Timeline: 2016 – 2020
Status: Planning
Summary
How cities and towns manage the streets and signals used by MBTA buses has a lot to do with how fast or slow our buses run. In conjunction with the Better Bus Project, the T is partnering with communities to explore and implement tools that improve reliability and service for customers. 
Here are some features of Bus Priority projects:
Creating bus lanes or shared bus/bike lanes during rush hours, giving buses a clear path past traffic 
Working on transit signal priority, which gives preference to buses at traffic lights
Implementing queue jumps, short stretches of priority lanes that let buses bypass waiting traffic with early green signals
Benefits
More efficient bus service, including:
Fewer delays
Faster bus trips
More reliable and frequent service
Updates
November 21, 2018
This bus priority project is on one of the busiest streets in the MBTA bus network.
---
November 21, 2018
Cambridge has installed a dedicated bus lane on Massachusetts Ave from Sidney St to Memorial Drive.
---
November 20, 2018
Arlington tested several bus priority features, including a dedicated bus lane, transit signal priority, and queue jumps.
---
November 20, 2018
The shared bus/bike lane premiered in June 2018.
---
November 19, 2018
The successful pilot resulted in a permanent bus lane during the morning rush.
---
November 1, 2018
The City of Cambridge partnered with Livable Streets Alliance and the MBTA to pilot 3 bus/bike lanes during a one-day event in September 2018.
---
Contact Information
For all queries and comments related to Bus Transit Priority, please contact: