Columbus Avenue Bus Lanes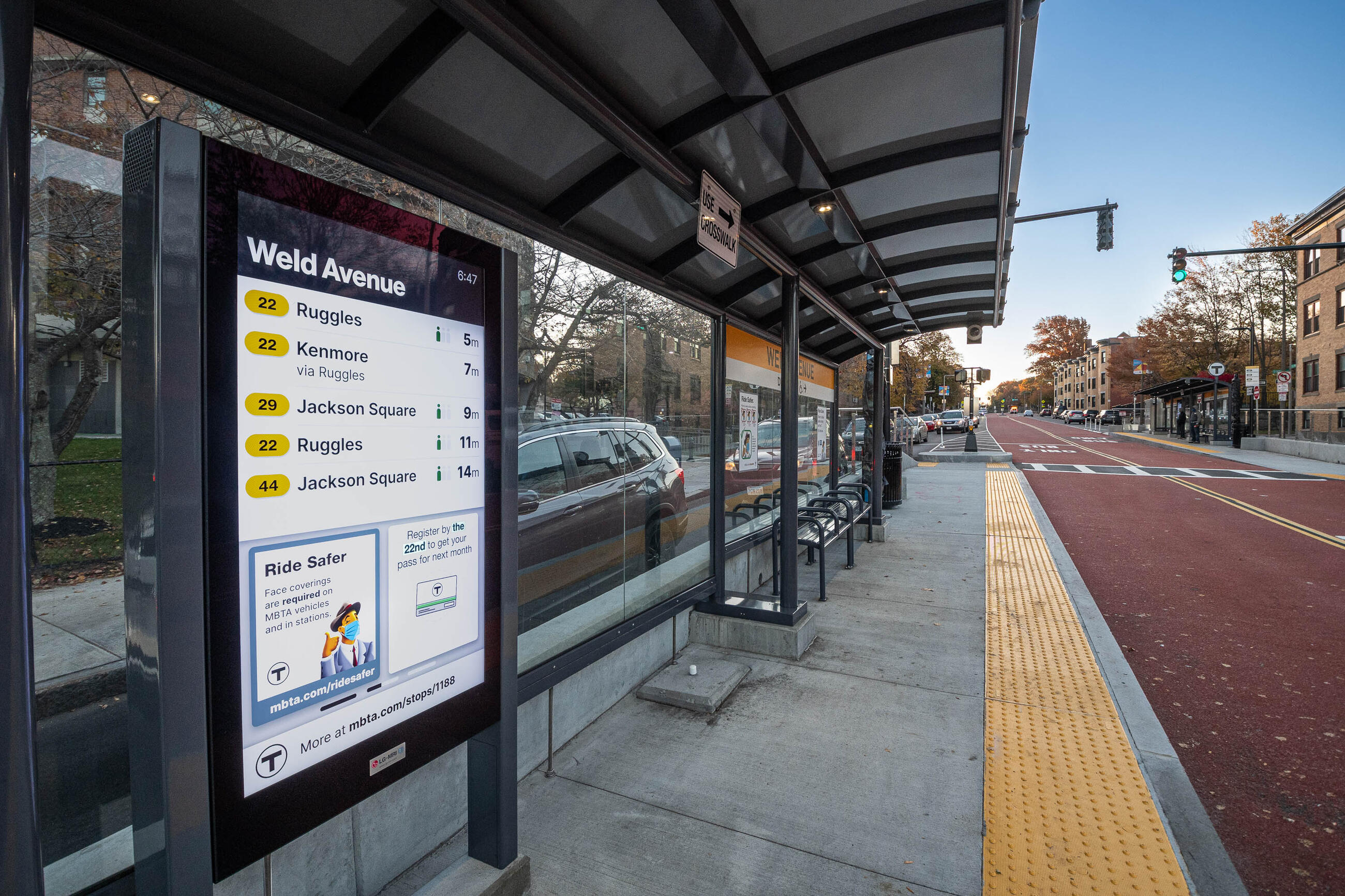 The Columbus Avenue bus lane project aims to improve transit times along some of our busiest bus routes.
Routes 22, 29, and 44 serve a large number of low-income riders. The new priority bus lanes will provide riders with faster, more reliable trips.
The bus lanes are being improved in two phases.
Phase 1 was completed in October 2021. We added center-running bus lanes and boarding platforms along Columbus Avenue.
Phase 2 is in the concept design stage, and will include transit priority facilities, bus stop and shelter improvements, bicycle and pedestrian safety improvements, and improvements to public spaces.
Building a Better T
As part of our $9.6 billion, 5-year capital investment plan, we're renovating stations, modernizing fare collection systems, upgrading services for our buses, subways, and ferries, and improving the accessibility of the entire system.
Recent Updates
Related Projects