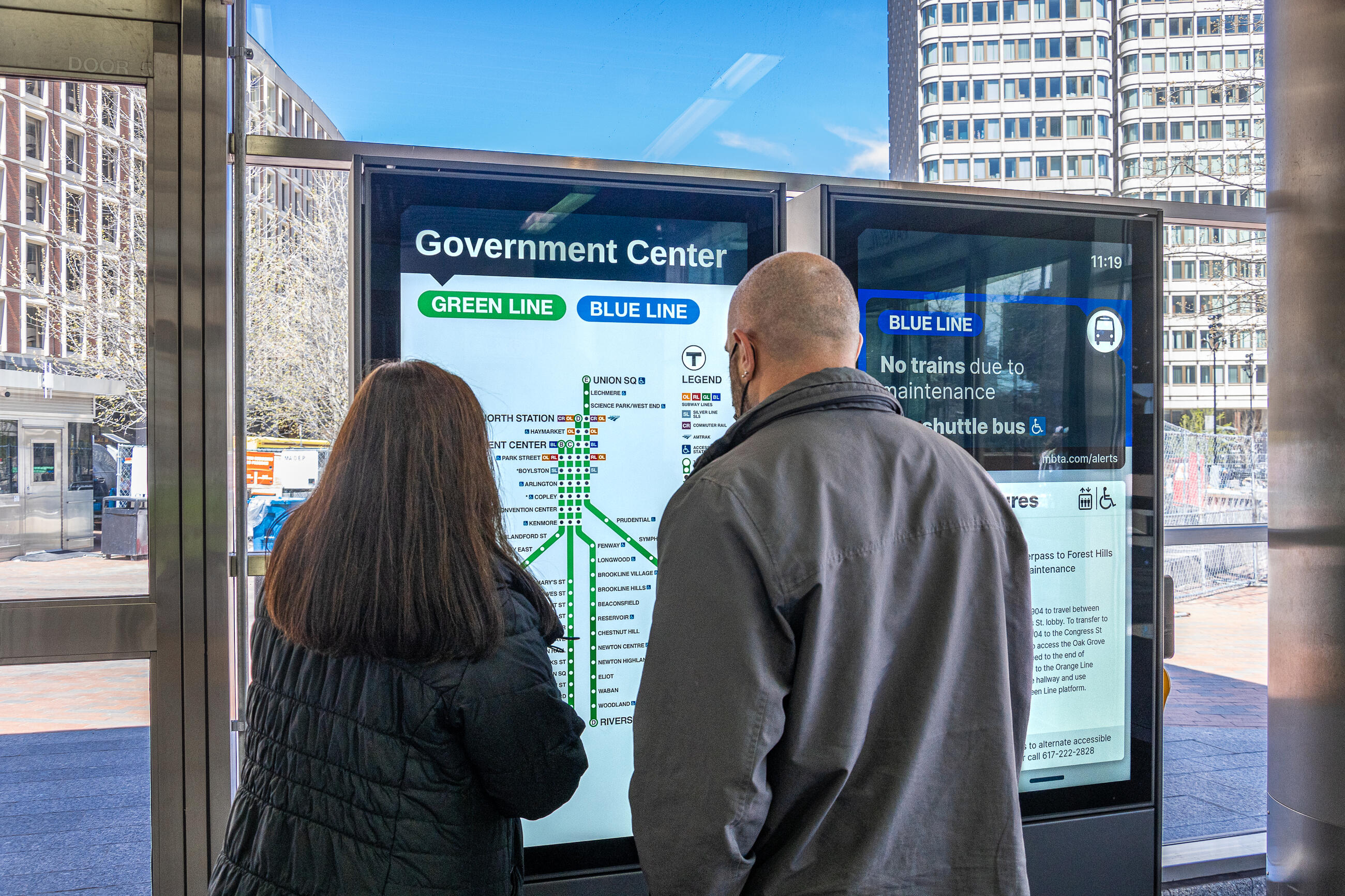 In 2019, our Customer Technology Department (CTD) began a digital signage program to provide riders with the most accurate real-time transit information available to us. During the community meetings that led to our long-term plan, Focus40, and in customer surveys conducted for the Better Bus Project, our riders told us they wanted more real-time information, and more types of information as well. 
To meet those needs, CTD has many digital signage projects underway, and an in-house team to design the information we display on all of those screens. 
Building a Better T
As part of our $9.6 billion, 5-year capital investment plan, we're renovating stations, modernizing fare collection systems, upgrading services for our buses, subways, and ferries, and improving the accessibility of the entire system.
We Want to Hear from You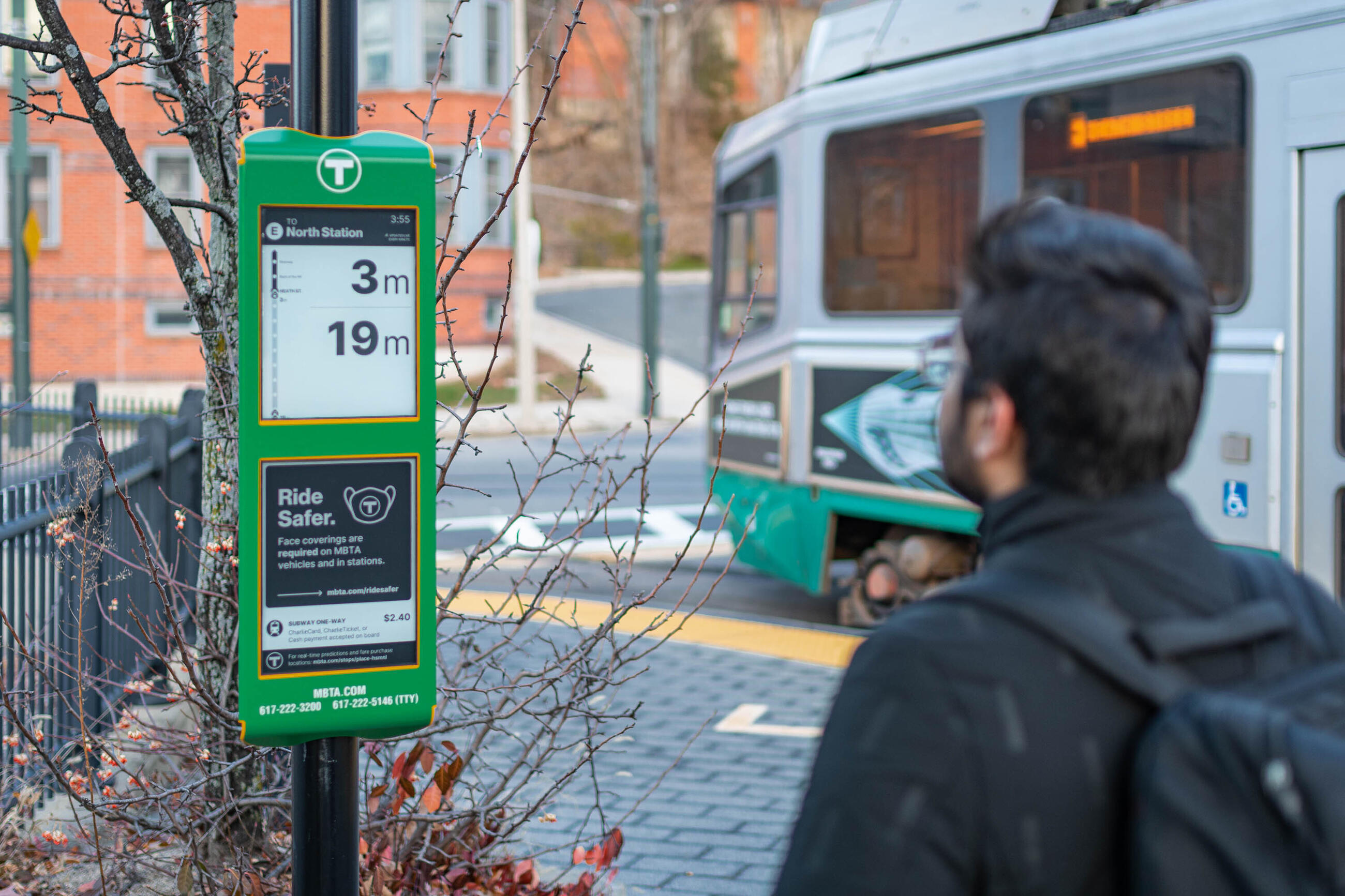 We invite you to give us your suggestions, questions, or complaints about signage at T stops and stations. Please contact MBTA Customer Support, let us know if your comments are related to accessibility, and provide as many details as possible so we can give the most helpful response.
Phone
Voice: 617-222-3200
TTY: 617-222-5146
Project Updates