First New Orange Line Cars Join the Fleet
Updated on August 16, 2019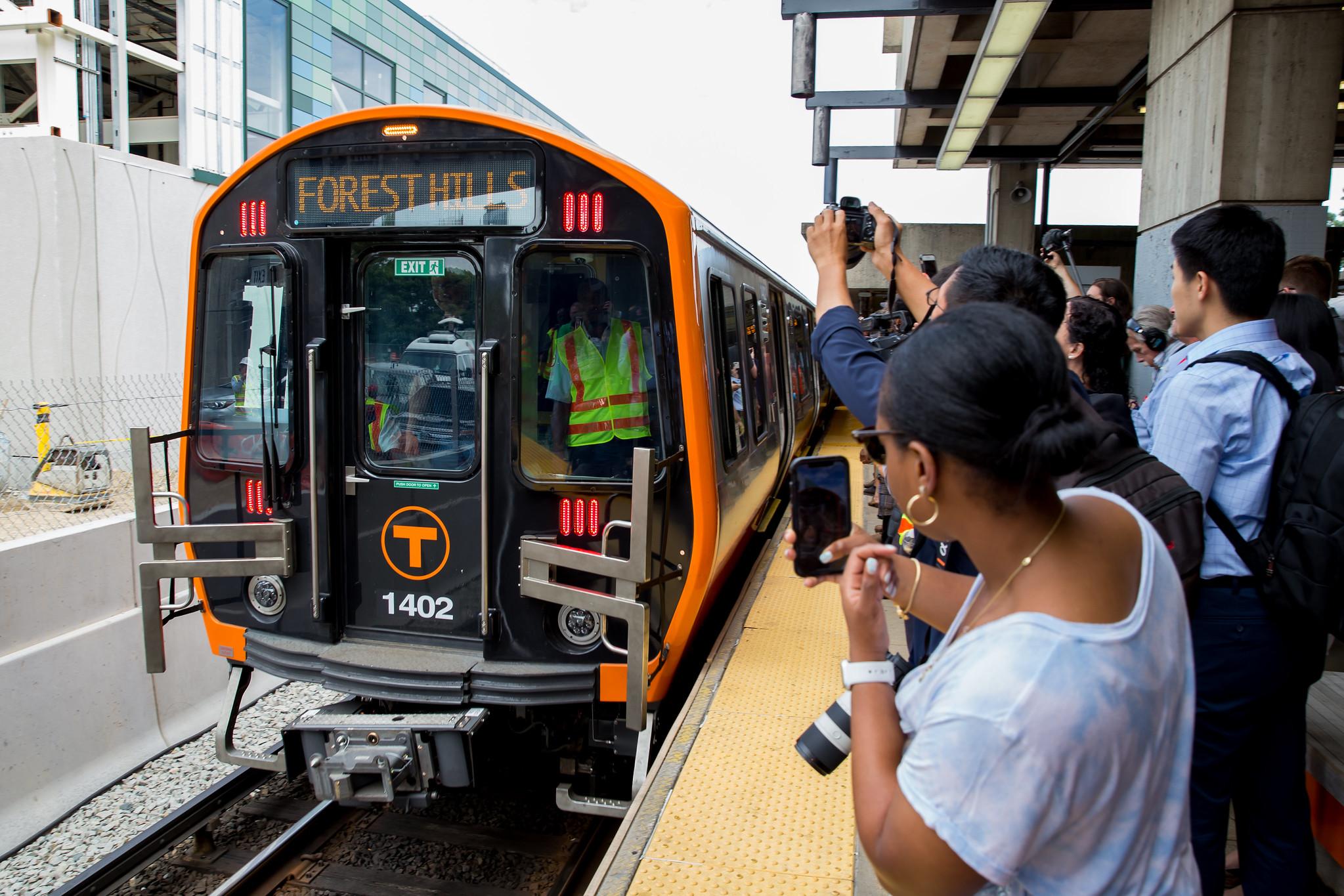 We're excited to welcome the first 6 brand-new Orange Line cars to the fleet. The new train went into service Wednesday, August 14, 2019.
To start, you'll see the train in service most weekdays between 9:30 AM and 3:30 PM on up to 4 round trips. We're not running it full time yet as we closely monitor each new car and fine-tune software.
If you see the new cars on the Orange Line with an "Out of Service" sign, don't worry. We're running them as part of our software update process. Modifications on these first cars will ensure reliability—and help us streamline the rollout of the rest of the fleet.
Before and After
An old Orange Line train is juxtaposed in this slider with a new train, shown during testing.
---
New Fleet
The entire Orange Line fleet will be fully replaced by 2022—and the fleet size is growing, from 120 cars to 152 cars.
Contract awarded: 2014
Projected completion: 2022
Budget: $1 billion (total value for Orange Line and Red Line new cars)
Status: First set of cars in service August 14, 2019; more in testing
The new cars are modern, more efficient, and more spacious. You'll notice:
Wider doors for improved boarding access
2 more accessibility areas on each car
Modern visual and audio communication systems
Backup HVAC systems in each car
More handrails throughout each car
People with disabilities will be safer and more comfortable:
Modern LED lighting systems for improved visibility
Audio and visual door open and close warnings
In the coming weeks and months, more cars will be joining regular service.