More from

Destinations

Did you know you can take the T to some of these popular destinations in the Greater Boston area?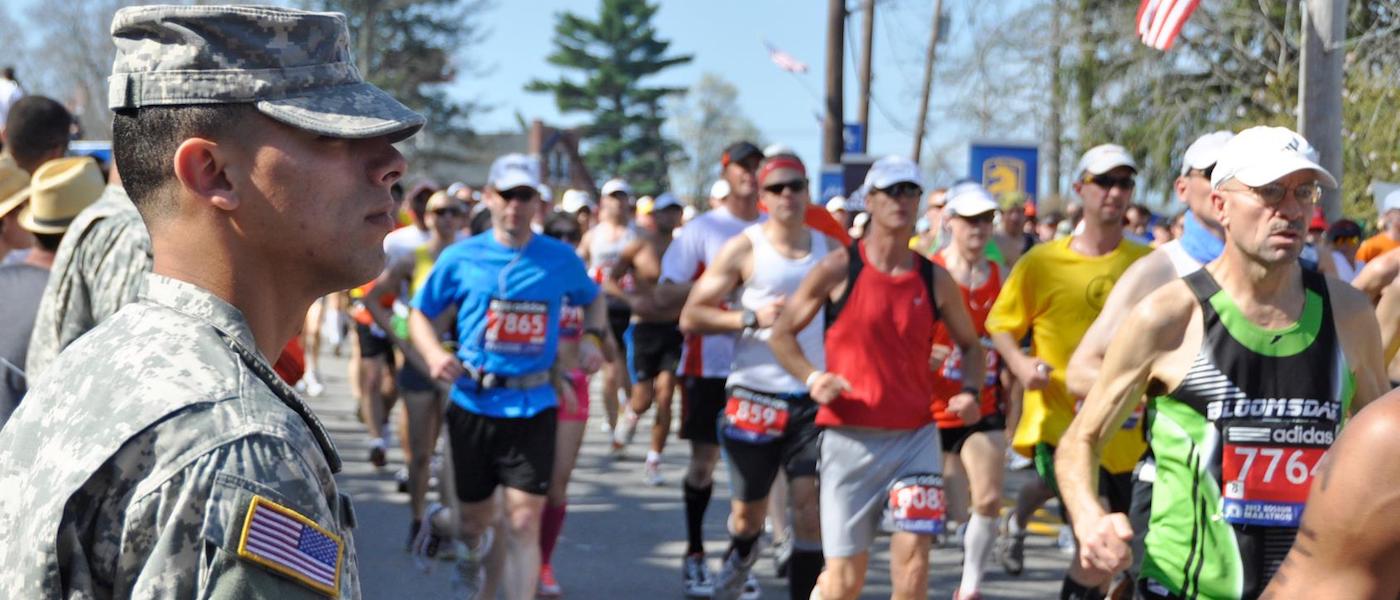 The Boston Marathon is one of our city's great traditions, bringing thousands of runners and visitors to the area each Patriots' Day—the third Monday in April. The 2018 Boston Marathon will take place on April 16, 2018.
You can access almost the entire marathon course on the MBTA. To make traveling along the route easier, the T runs extra service and offers special passes for visitors.
Please note, a number of items are prohibited near the starting line, finish line, and along the course on Marathon Monday. Read the spectator guidelines for more information.
Getting to the Marathon
Starting Line: For runners looking to catch the BAA buses to Hopkinton
Course: For spectators searching for the perfect spot to cheer on the marathoners
Finish Line: For families of runners and fans who want to be in the heart of it all
The Starting Line - Hopkinton, MA
The only guaranteed transportation for runners from downtown Boston to the starting line are the Boston Athletic Association buses that leave from Charles Street, between the Boston Common and Public Garden. 
To take public transit to the pickup point, you have a range of options:
The Course
There are plenty of great viewing (and cheering!) locations accessible by public transit:
Learn about our 2 passes for the marathon and take the T all day
Check out the MBTA/Keolis Marathon viewing map to stake out your stop: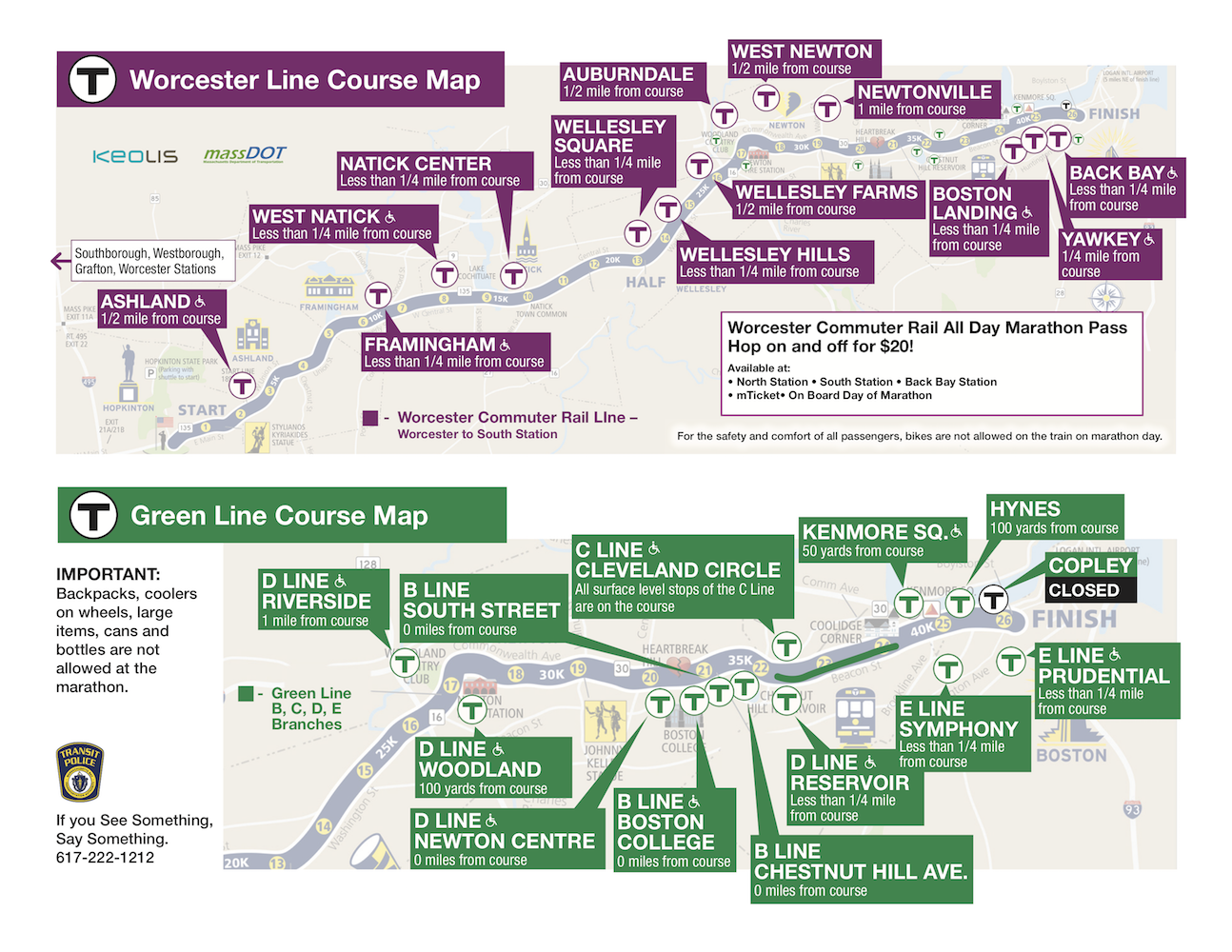 The Finish Line - Boylston Street, Boston, MA
Situated in front of the Boston Public Library, just off Copley Square, the finish line of the Boston Marathon is one of the most popular spots for spectators and families of runners. 
Please keep in mind, there are security restrictions in place for this area on Marathon Monday.
Additional Service 
The T runs extra service to accommodate the large number of spectators:
Changes to Service
Marathon MBTA Passes
Find full MBTA fares and passes information
The T offers 2 types of unlimited travel passes to help visitors get around easily on Marathon Monday.
Visiting Boston?
We created a guide just for you! Learn how you can get to all the best spots in Boston on the MBTA.