South Station Transportation Center Improvements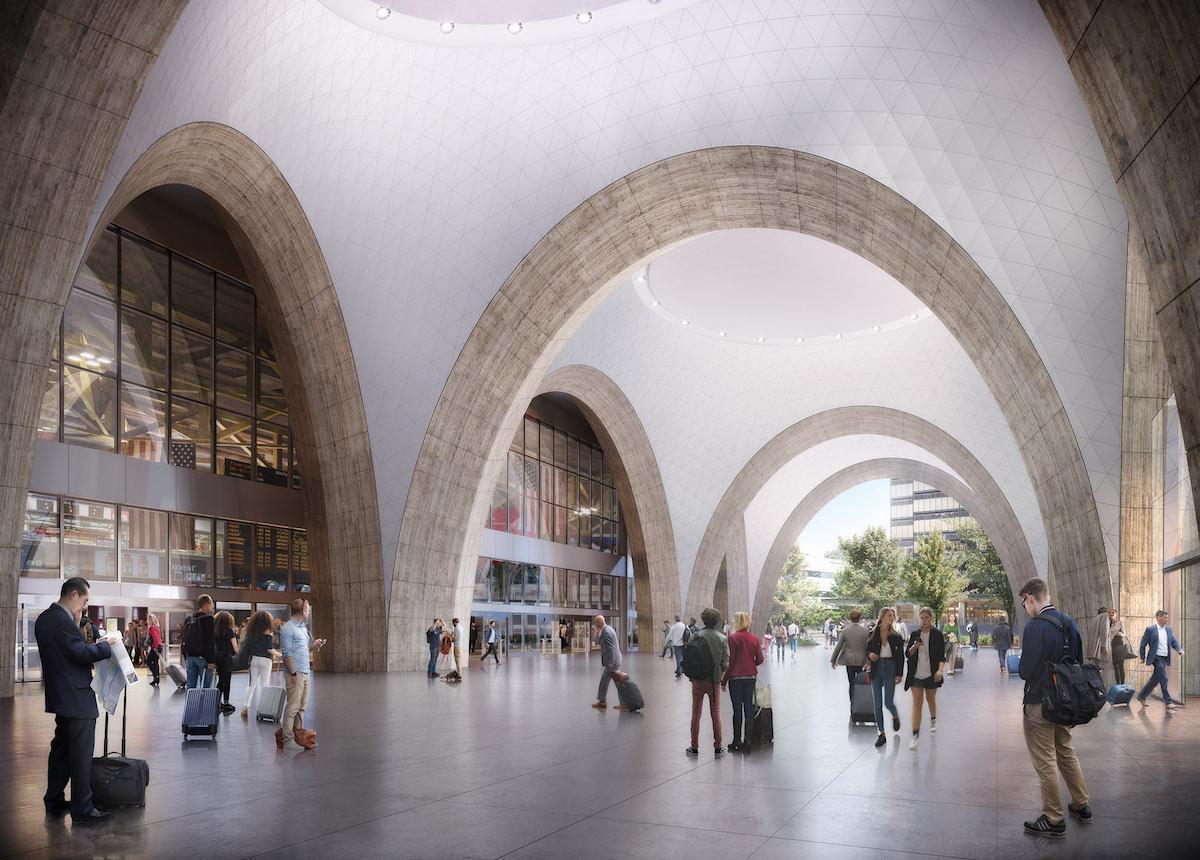 South Station Transportation Center improvements will be completed as part of the South Station Air Rights Project, a collaboration between the Boston Planning & Development Agency (BPDA), developer Hines, and the MBTA.
In 1977, the BPDA (then the Boston Redevelopment authority) sold South Station to the T—but maintained ownership of the air rights. In 2016, the BPDA approved the air rights project, which will begin in late January 2020.
The nearly 5-year project will deliver privately funded improvements to South Station's rail and bus terminals alongside the creation of a new, mixed-use tower that will include office and residential space.
During this construction period, there will be temporary changes at South Station, inside and out, that will impact rail and bus passengers.
Riders will need to allow more time for travel through the station and can expect some delays and disruption because of this improvement project.
What to Expect During This Work
Construction, expected to last 54 months, will begin in February 2020.
Construction zones are likely to change the way you access South Station and the bus terminal. Here's what you can expect:
Entrances
All entrances to South Station will remain ADA-accessible. Here's what you can expect at each entrance:
Atlantic Avenue entrance: Access to South Station from the Atlantic Avenue entrance will be maintained throughout construction.
Summer Street entrance: Starting in summer 2020, a construction zone will be established at the Summer Street entrance between South Station and 245 Summer Street (the Fidelity offices). In its place, the contractor will build an accessible ramp leading to the station.
Dorchester Avenue access: There will be access to the South Station platform from Dorchester Avenue via a new walkway constructed between 245 Summer Street (the Fidelity offices) and the U.S. Postal Service building.
Bus terminal access: Access to the bus terminal will be maintained through the current bus terminal entrance and Track 1 platform. 
How This Work Will Improve South Station
Currently, the South Station rail terminal and bus terminal are 2 separate buildings, making connections between them inconvenient.
The completion of South Station Transportation Center improvements will create comfortable and convenient transfers to all modes of transit, with direct connections between the rail and bus terminal.
Features
The outdoor concourse area will increase in size by 67% for an improved experience for riders and people passing through the station. The tracks and platforms will also be completely covered.
The new bus terminal will increase capacity by more than 50%. It will also provide more convenient connections to the Commuter Rail and subway.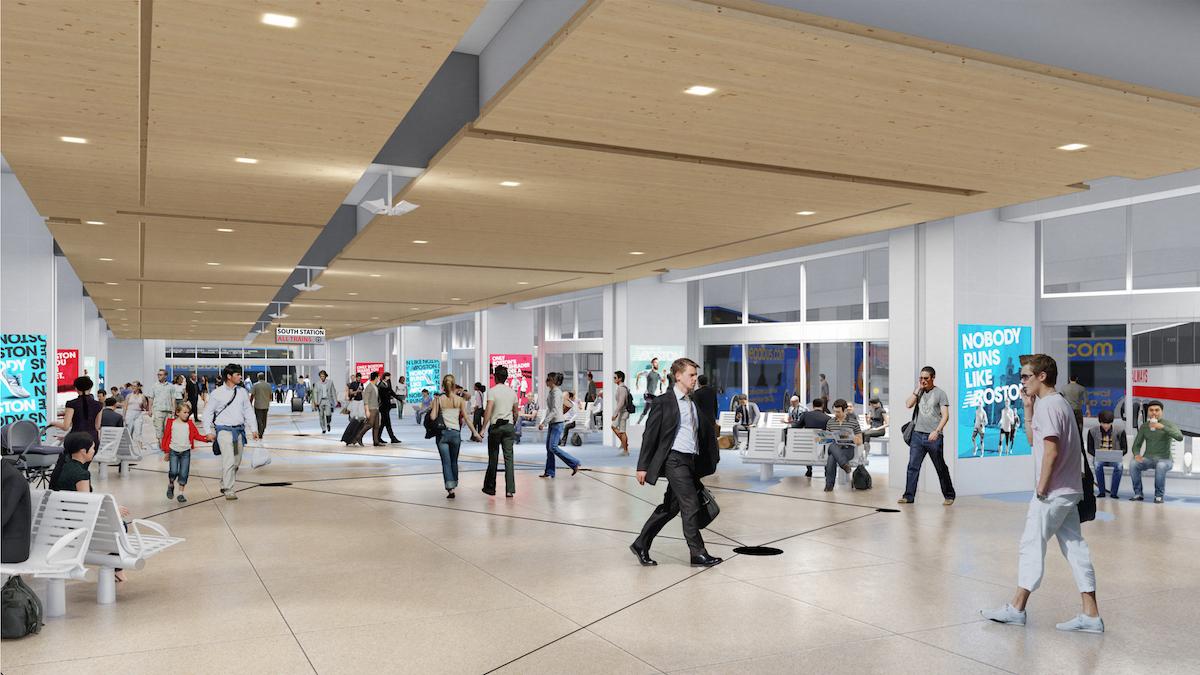 Other improvements include:
New escalators, stairs, and elevators between the bus terminal and main concourse
New, indoor bike storage area
Project Stages
The air rights project will be completed in 3 stages.
The construction schedule is still being finalized. Please continue to check back for updates.
Night work will be necessary during this stage.
Three construction zones will be established in the first month of construction:
Atlantic Avenue construction zone
Summer Street construction zone
Track 13 construction zone
The contractor will begin expanding the outdoor concourse area to create a temporary outdoor concourse that is 22% larger than the existing area to accommodate pedestrians and rail passengers throughout the project.
Some retail kiosks inside South Station will be relocated to help riders navigate the construction zones more easily.
Learn more about how to navigate South Station during construction
Night work will be necessary from summer 2020 – winter 2021.
Work will begin on the expanded bus terminal and parking garage (which will be built over the tracks, platforms and outdoor concourse area). And crews will start foundation and structure work on the tower.
By summer 2022, the newly expanded bus terminal will be opened for public use with access from Atlantic Avenue through the existing bus terminal entrance.
Learn more about how to navigate South Station during construction
Crews will build the mixed-use tower at South Station.
Learn more about how to navigate South Station during construction
By summer 2024, the South Station Transportation Center improvements will be completed, including the architectural enhancements to the outdoor concourse area and the new escalators, stairs, and elevators providing passengers with direct access from the concourse to the bus terminal.
Construction schedules are subject to change due to weather and other factors.
Past Events
For More Information
Get project announcements and meeting notices delivered to your inbox.