More from

Reduced Fares

Learn more about reduced fare programs available for children, students, seniors, and people with disabilities.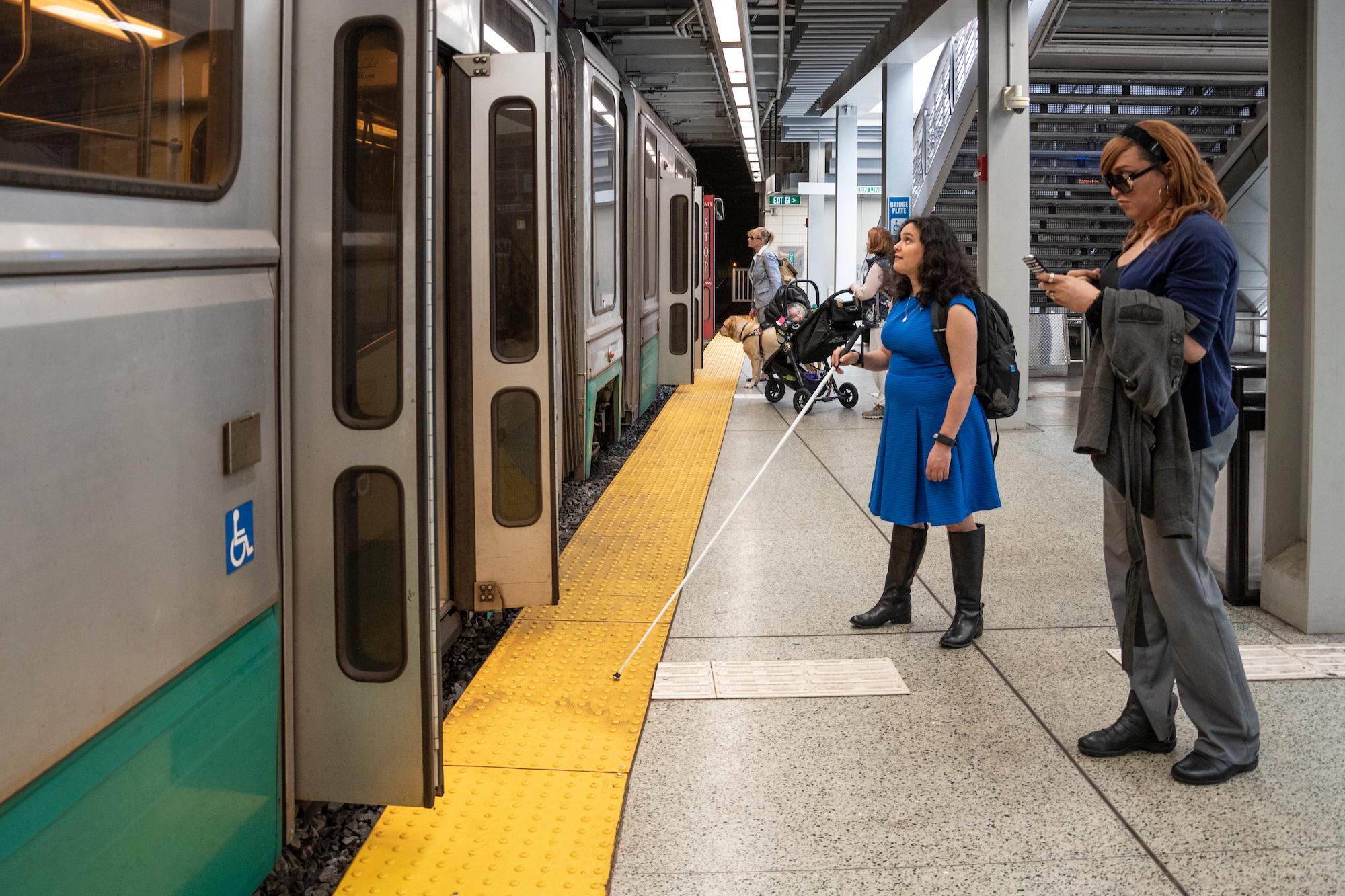 People who are blind or have low vision, as well as an accompanying guide, ride all MBTA services for free with a Blind Access CharlieCard.  
 
Service animals are always allowed on the MBTA.
How to Apply for a Blind Access CharlieCard
Requirements
You must have both of the following:
Instructions
Visit the CharlieCard Store in Downtown Crossing and present these identification documents.
If eligible, you'll be issued a temporary CharlieCard or CharlieTicket immediately.
A permanent Blind Access CharlieCard will be mailed to your home in 7 – 10 business days.
Out-of-State Visitors
If you're visiting from out of state and can provide the appropriate documentation, we will give you a temporary MBTA pass valid for 7 days of travel on the subway, bus, Commuter Rail, or ferry.
Within 7 – 10 days of your application, you will also receive a permanent Blind Access Card valid for future visits to the Greater Boston area.
Downloads
Download a PDF in your preferred language: