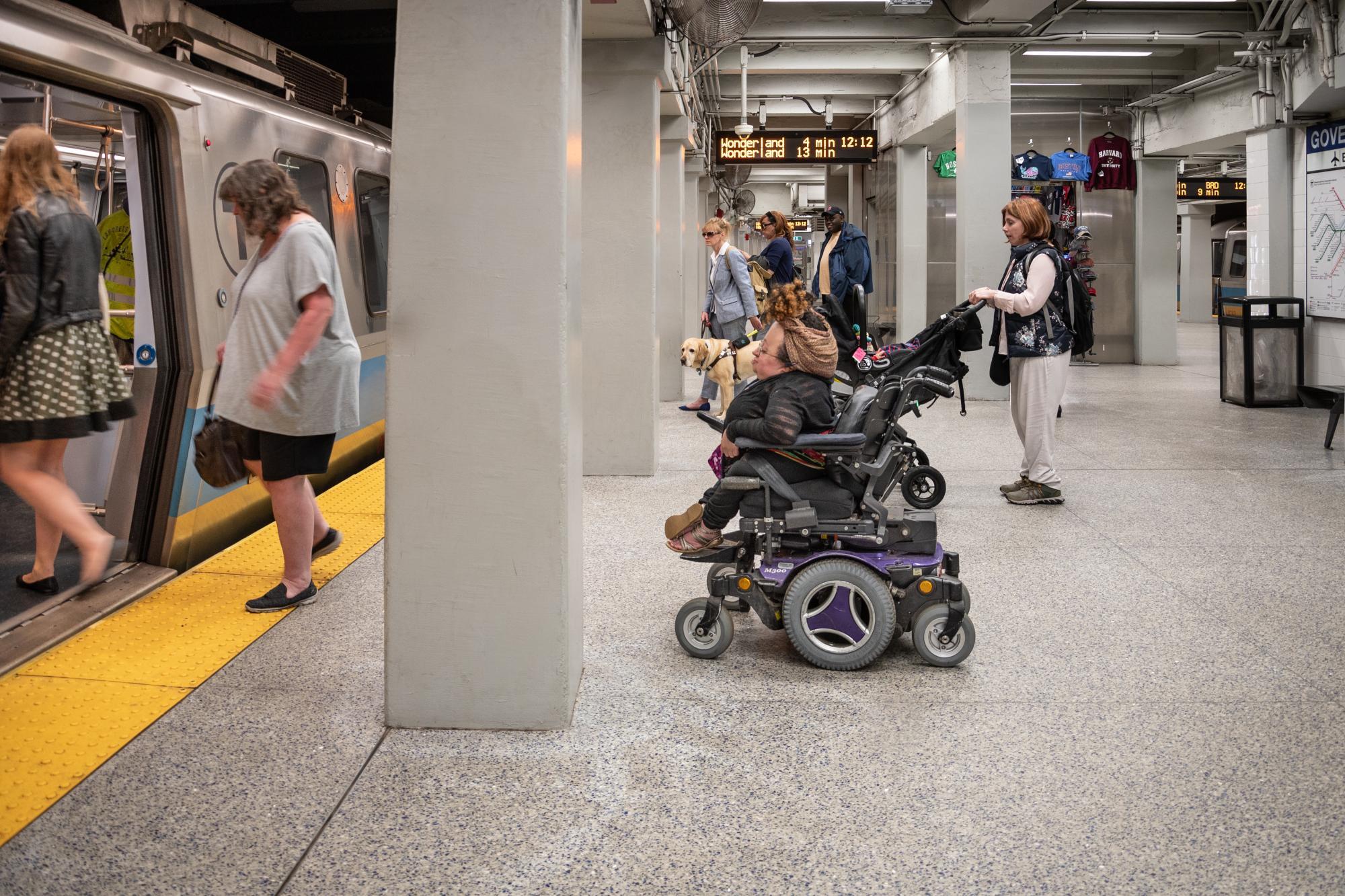 The MBTA offers a variety of access features to make your journey on the subway or trolley easier than ever. 
Key features include: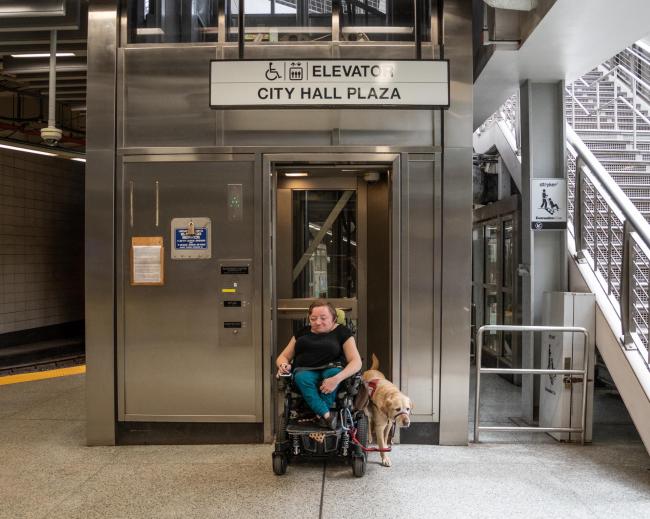 Bridge plates that span the gap between the platform and the train
Escalators, ramps, and elevators in a growing number of stations
Wider fare gates
Tactile warning strips
Seating areas for customers who use wheeled mobility devices
Automated audio and visual announcements of train stops, destinations, and arrival times
Emergency call boxes that you can use for general assistance or in an emergency; download list of call box locations
Planning Your Trip
Most subway and trolley stations are accessible. To ensure an accessible trip on the MBTA, you can use any of the following tools: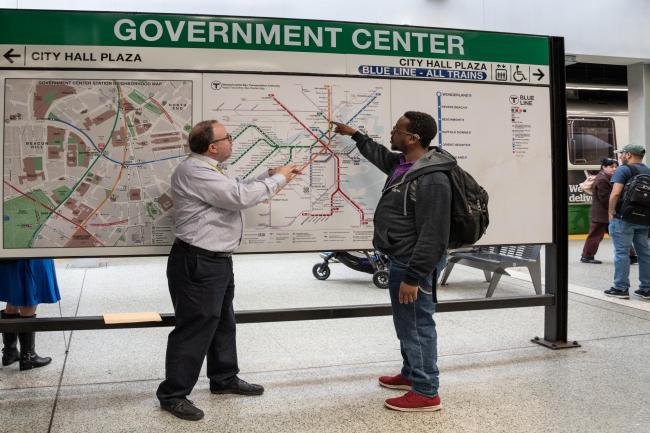 T Access Guides by Mode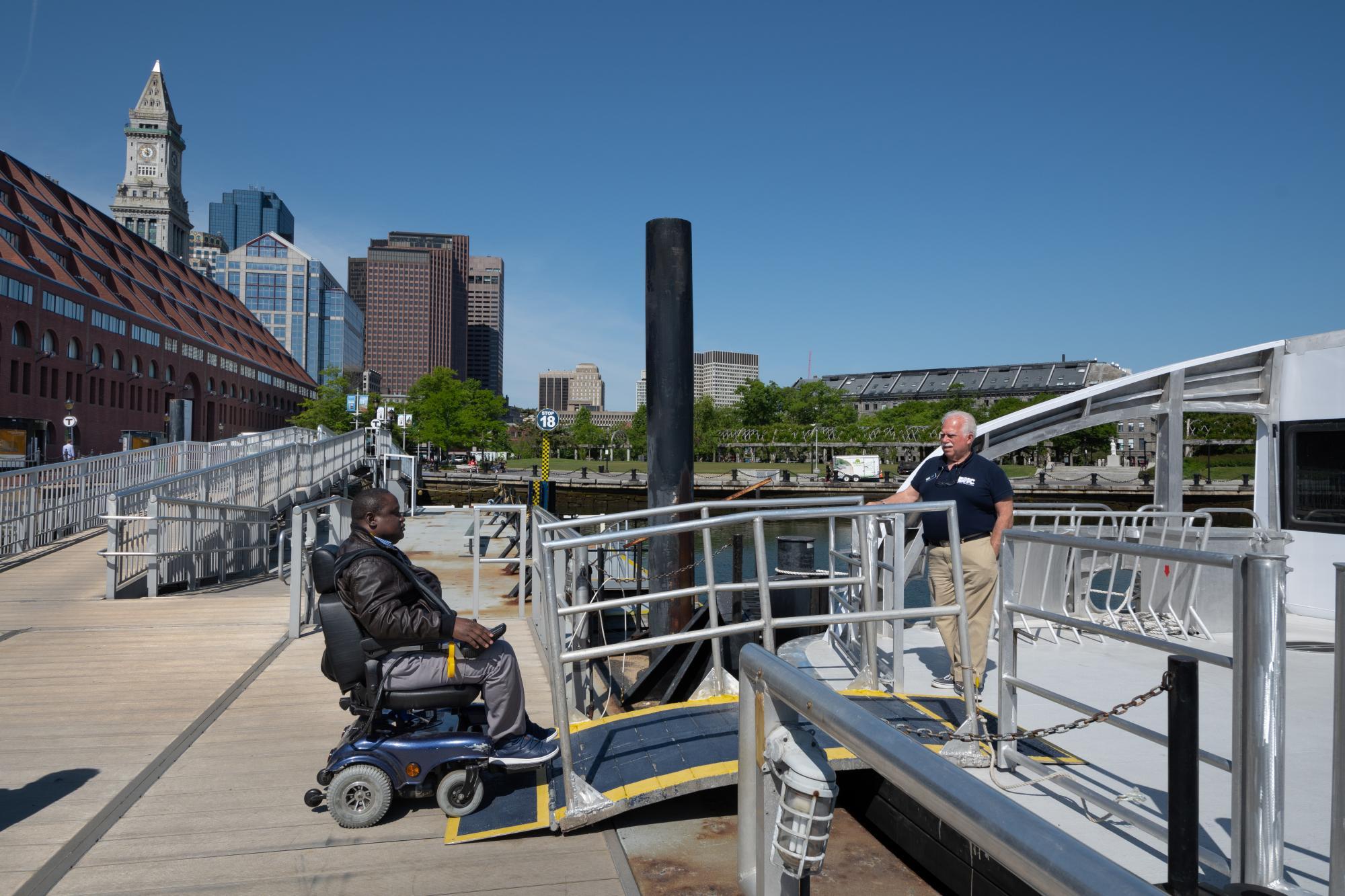 Much of the MBTA is accessible. Learn more about accessibility features on each mode of transit with our access guides.
Beginner's Guide to the Subway