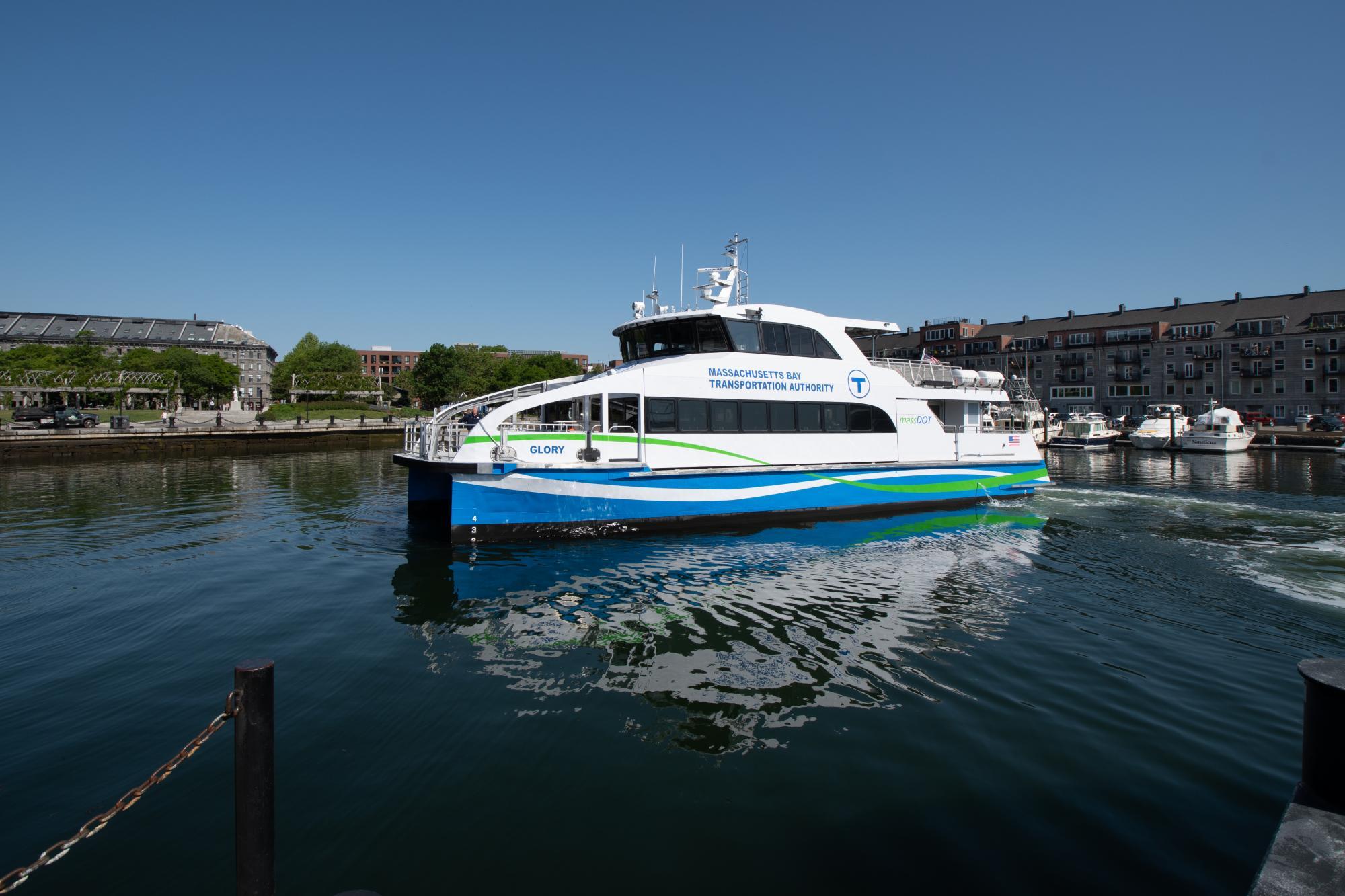 The MBTA ferry system includes 3 routes and 7 docks, which serve the Charlestown Navy Yard, Long Wharf, Logan International Airport, Hingham, Hull, and Rowes Wharf. All docks and boats are accessible to older adults and people with disabilities.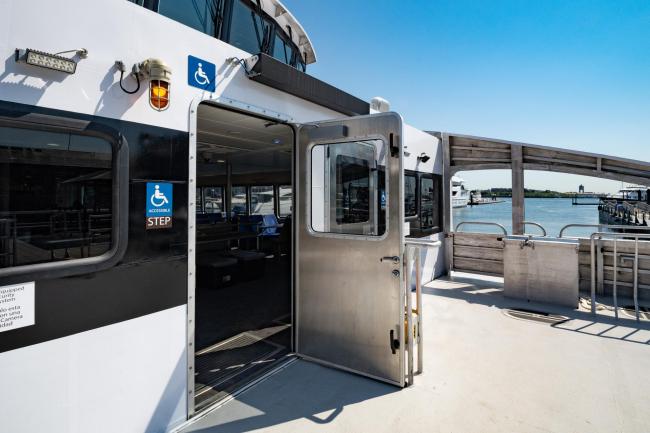 Key access features include:
Accessible floating docks
Mobile bridge plates that span the gap between the dock and the ferry
Seating areas for customers who use wheeled mobility devices
Audio and digital stop and destination announcements
Accessible restrooms
Ferry crew are trained to assist with boarding and exiting at each terminal.
T Access Guides by Mode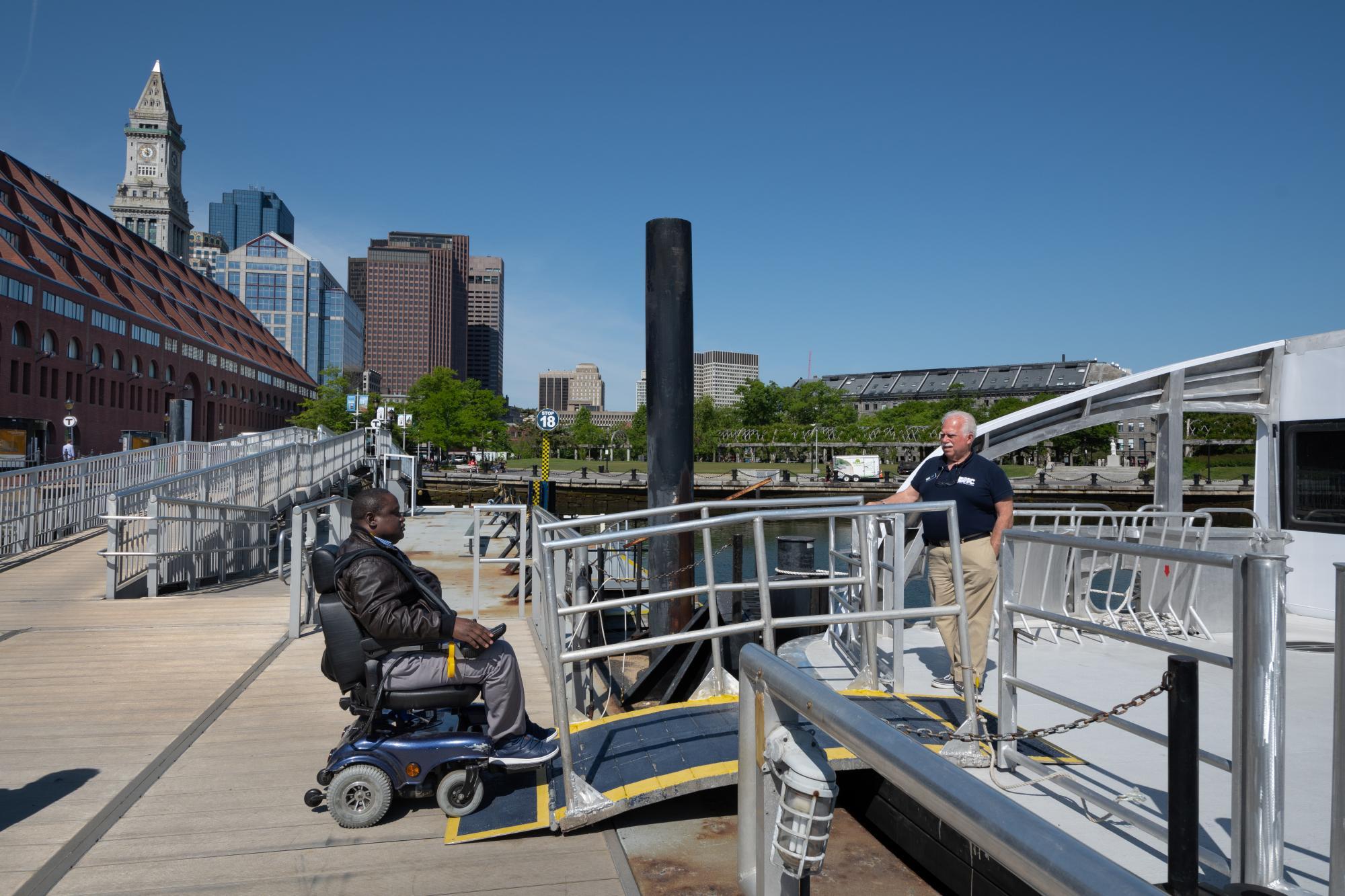 Much of the MBTA is accessible. Learn more about accessibility features on each mode of transit with our access guides.
Beginner's Guide to the Ferry