2019 Patriots Super Bowl Victory Parade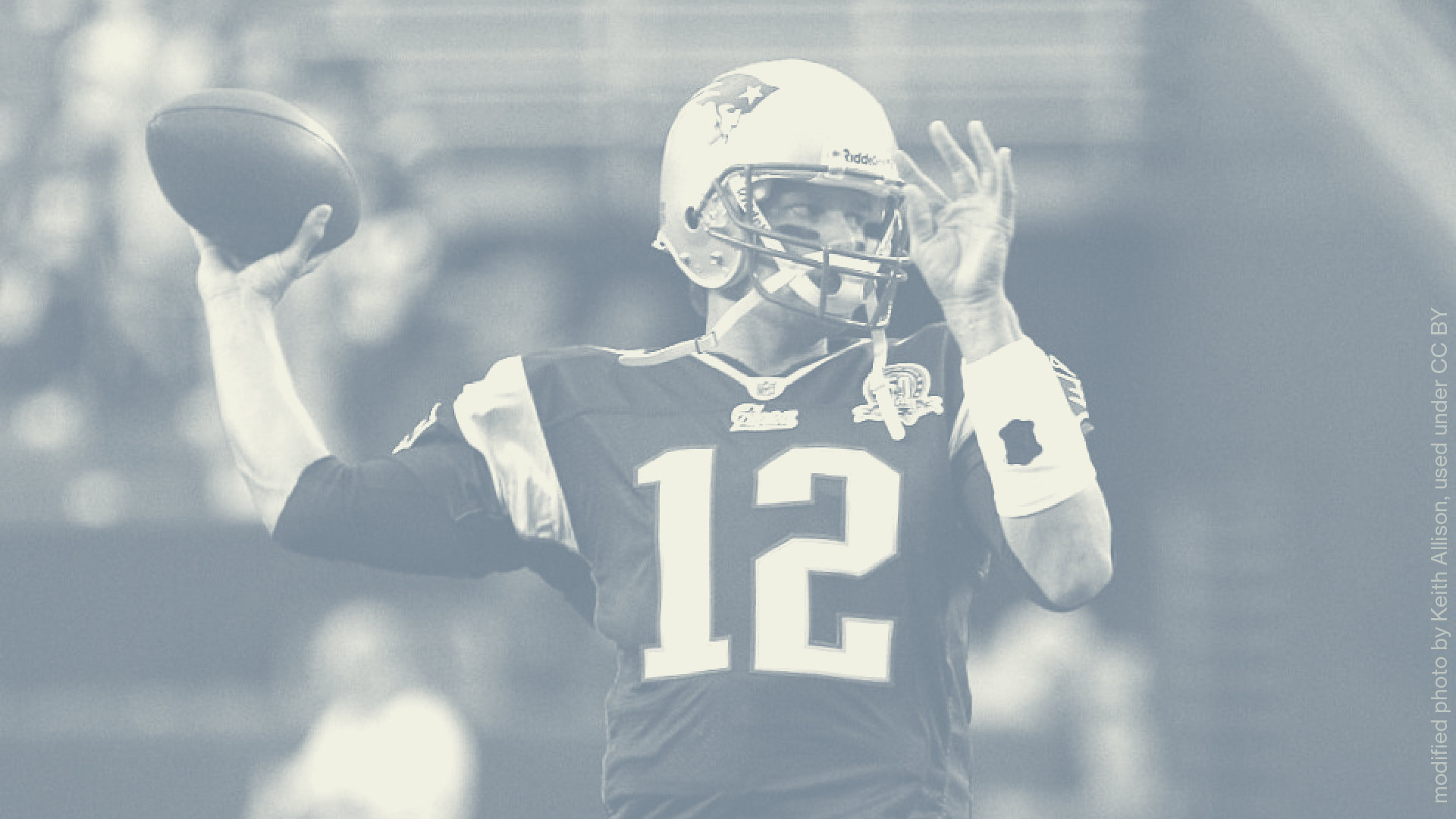 Preparing for Your Evening Commute
We'll be running rush-hour service on the subway all day, and some Commuter Rail trains will have extra cars to accommodate fans.
The Bruins are playing at TD Garden at 7 PM, so trains and stations will be especially busy for the evening commute. Leave earlier than you think you need to get where you need to go.
Service Alerts and Updates
Stay up to date on any service changes or delays:
---
About the Parade
We're excited to celebrate with Boston as the Patriots roll through the city on duck boats in honor of their 2019 Super Bowl victory. 
This is the Patriots' 6th "Rolling Rally"—1 of a dozen that Boston has celebrated since 2002 alongside the Red Sox, Bruins, and Celtics. Each parade can draw up to a million people, so trains and stations near the route will be crowded.
We want to ensure your safety while you celebrate—additional MBTA staff and Transit Police will be at all subway and Commuter Rail stations, and we'll run extra trains to accommodate more passengers. Here are some other things you should know about taking the T to this year's parade. 
Parade Schedule and Route
Duck Boats will roll out at 11 AM on Tuesday, February 5, from Hynes Convention Center, and then head up Boylston and Tremont streets toward City Hall.
Start by scoping out your viewing location along the route, and then use our trip planner to find out how to get there. 
If you plan to arrive in Boston after 9 AM, you'll avoid the morning rush hour, and still have time to find a great spot to watch the parade.
Paying for Your Trip
Please buy round trip tickets in advance. We encourage paying with a credit or debit card to reduce lines in stations.
Subway and Bus
Pre-loaded $5 CharlieCards will be available from Transit Ambassadors at select subway stations between 6 AM – 11 AM. Please note that they can only be purchased with a credit or debit card.
You can also load a CharlieCard at a fare vending machine with cash, credit, or debit. Lines may be long on the day of the parade, we recommend loading at least $5 early in the day. This is enough for a round trip on the subway.
Commuter Rail
Please buy round trip tickets in the mTicket app or at fare vending machines before you board. CharlieCards are not valid on the Commuter Rail.
Download the mTicket app
Learn more about the Commuter Rail fares
Parking
Driving to the parade isn't recommended.
However, you can park at an MBTA station and take the subway or Commuter Rail into the city. Daily parking rates are $2 – $15, and you can pay in cash, credit, or on your phone.
Parking is expected to fill up quickly, so plan to arrive early and carpool if you can. You can check availability at some of the busiest MBTA stations on Twitter @MBTA_Parking.
Fairmount Line: Readville
Fitchburg Line: Fitchburg and North Leominster
Framingham/Worcester Line: Worcester, Ashland
Franklin Line: Forge Park/495 and Norwood Depot
Greenbush Line: Greenbush, Nantasket, and Weymouth Landing
Haverhill Line: Bradford, Haverhill, and Lawrence
Kingston/Plymouth Line: Kingston and Plymouth
Lowell Line: Lowell, Billerica, and Anderson/Woburn
Middleborough/Lakeville Line: Campello, Montello, and Bridgewater
Needham Line: Needham
Newburyport/Rockport Line: Rowley, Newburyport, and Lynn
Providence/Stoughton Line: Route 128
Learn more about MBTA parking and rates
Etiquette
Please remember the following guidelines to ensure that everyone has a safe and comfortable trip. 
If you are wearing a backpack, remove it and hold it at your side or set it between your feet.
Alcohol consumption is not allowed on trains or at any stations.
Let passengers off the train before you board.
Leave large items like bags, coolers, and strollers at home.
Bikes (including folding bikes) are not allowed on the MBTA at any time the day of the parade.
Safety
Additional Transit Police and MBTA staff will be at subway and Commuter Rail stations throughout the day. 
Please report directly to a uniformed official if you need assistance. If you need to report an emergency, call 911 or the Transit Police at 617-222-1212.
Learn more about safety on the T