Extreme Weather Travel Guide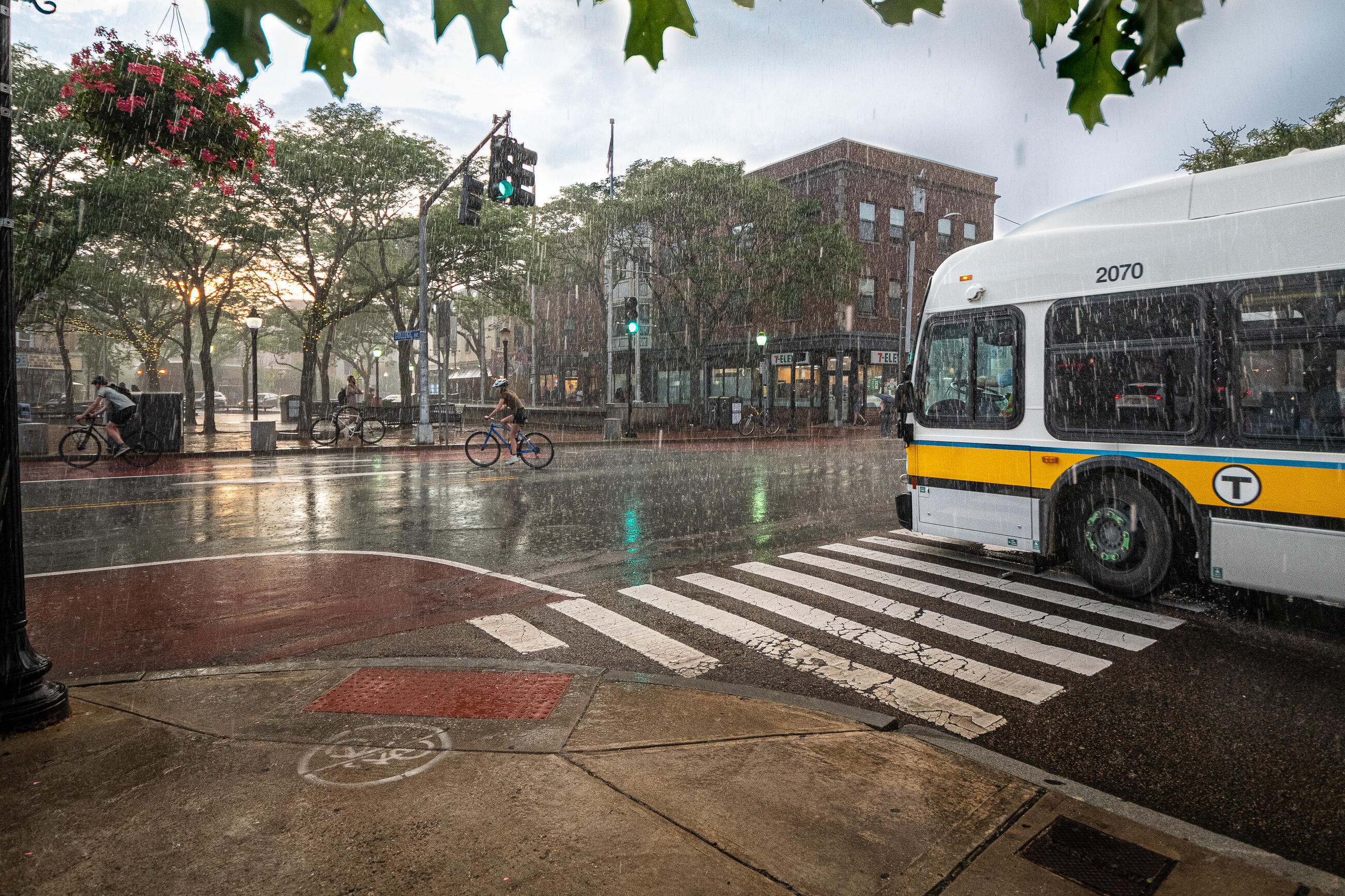 Regardless of the season, it's our top priority to ensure your safety when you ride the T. When extreme weather does hit, take a look at the guides below to help you stay safe and informed.
Plan Your Commute
Plan ahead by checking alerts on our website and Twitter.
What to Expect During Severe Rain and Wind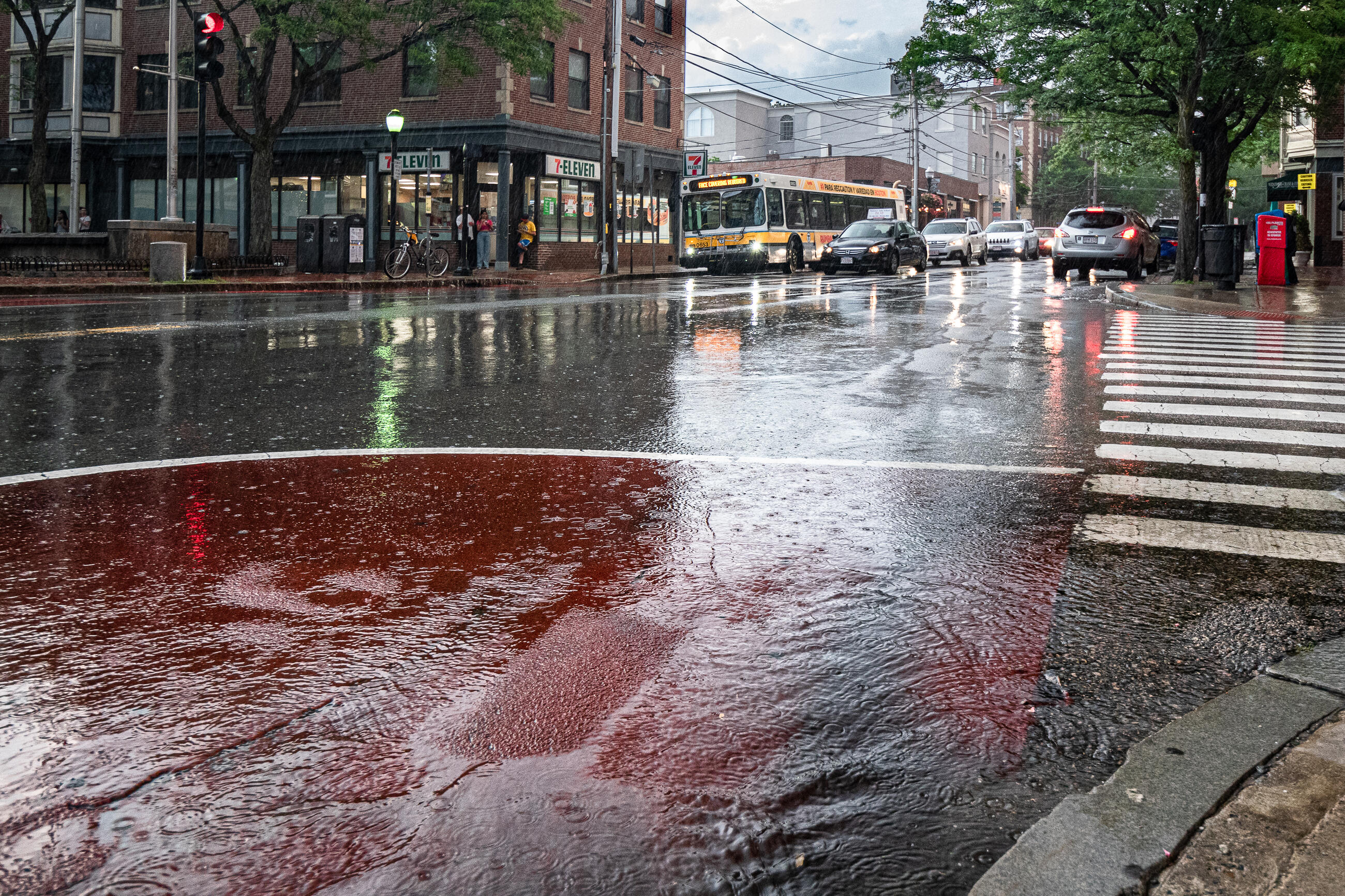 Flooding, heavy winds, and lightning are the main causes for delays and disruptions to MBTA service during major storms.
On rare occasions, the Governor may issue a state of emergency or travel ban, which can impact the level of MBTA service available. If this happens, we will update our website and Twitter with related service changes.
We're working to minimize service disruptions due to rising sea levels and stronger, more frequent major storms by identifying vulnerabilities and updating at-risk infrastructure.
---
What to Expect During Extreme Heat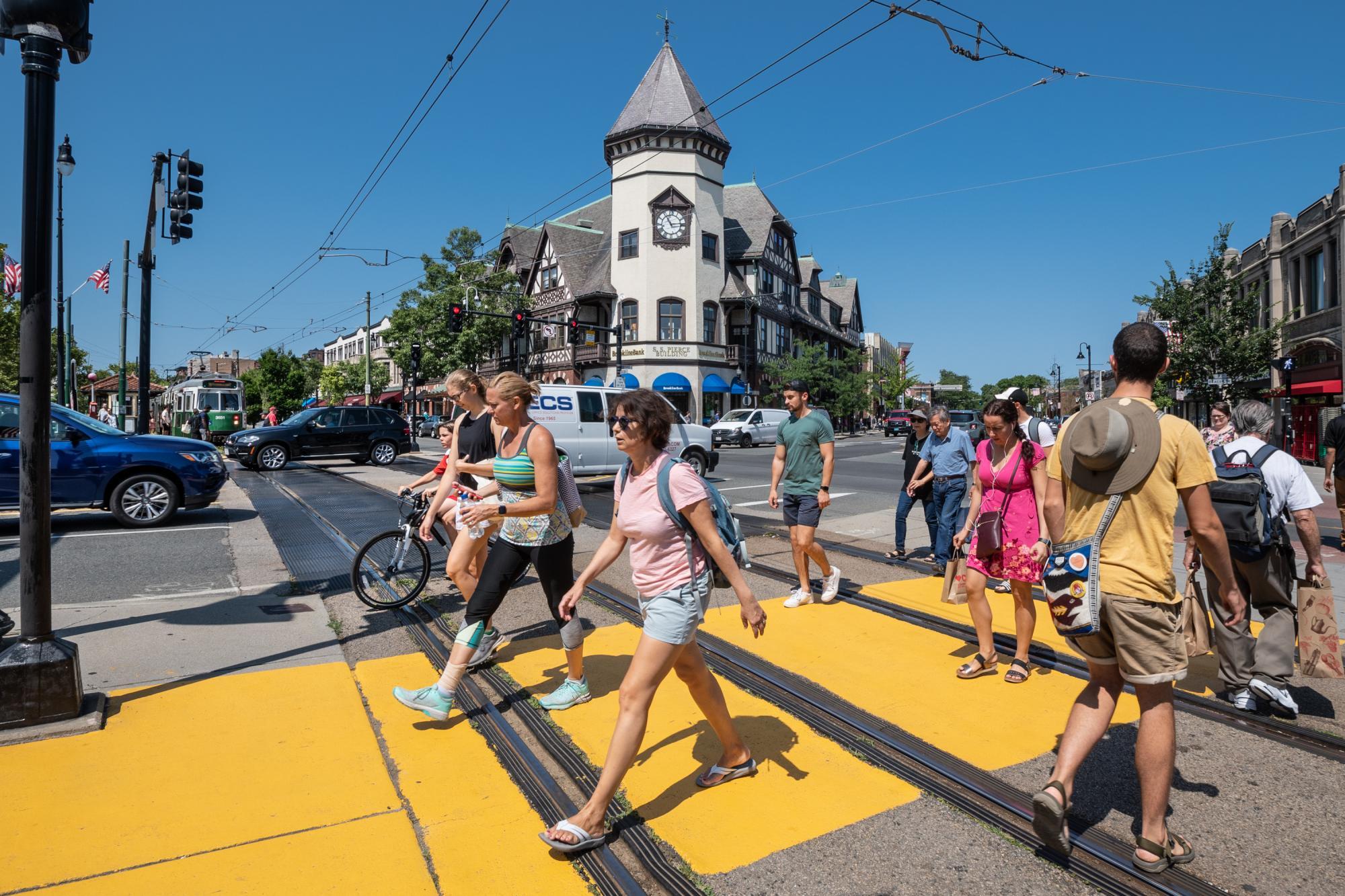 On summer's hottest days, we may operate trains at reduced speeds in some areas to compensate for heat-related stress on the tracks, which could result in slightly longer travel times.
We'll also have crews stationed around the system to provide assistance.
In addition to operating trains at reduced speeds if necessary, crews perform track inspections and make emergency repairs as needed.
Air conditioning on vehicles is checked often and repaired as needed. On buses, riders can help keep things cool by closing open windows.
Overhead wires that power some of our vehicles can expand and sag during extremely hot weather, so we make adjustments to prevent low-hanging wires.
---
What to Expect During Slippery Rail Conditions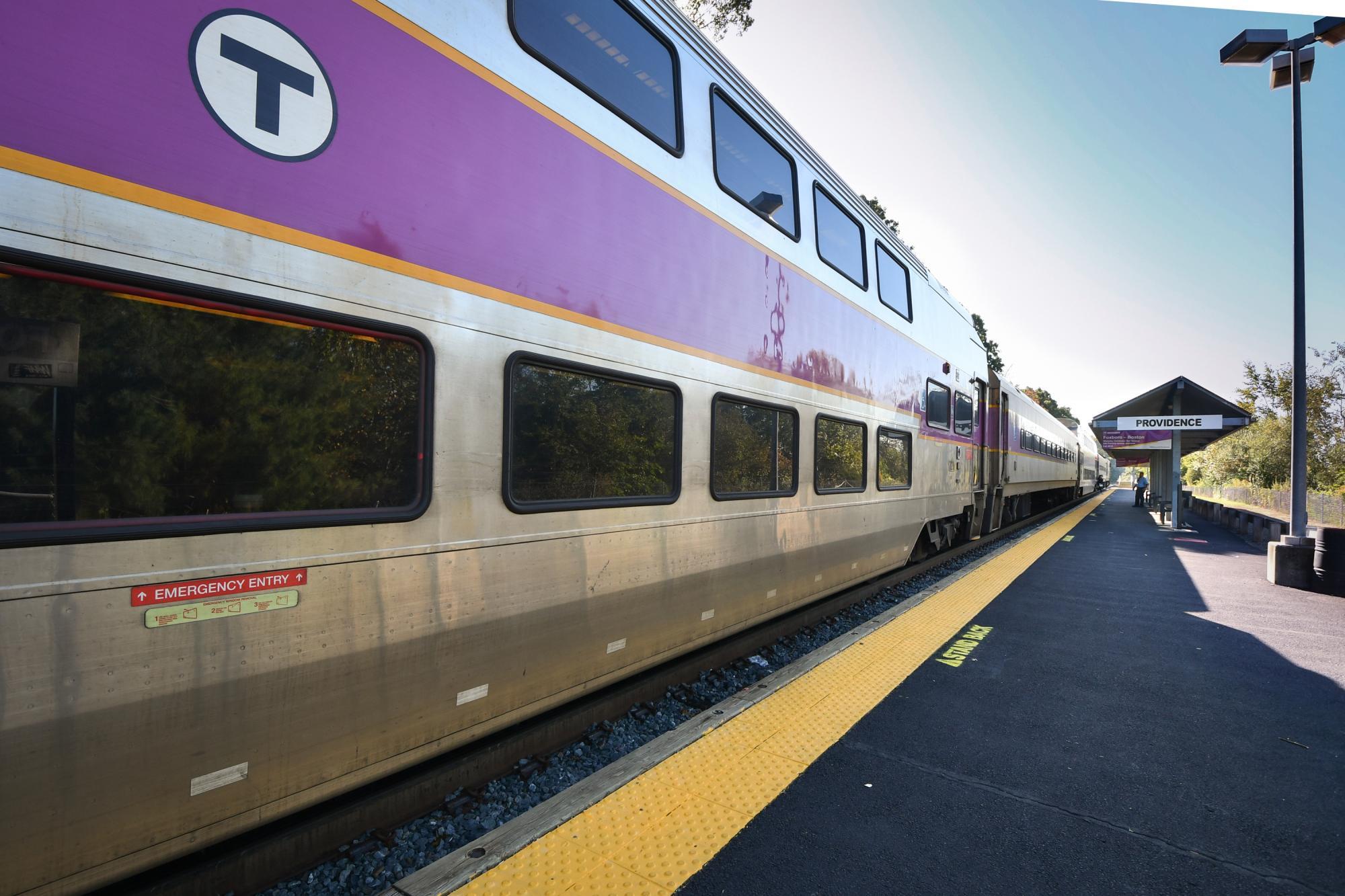 When leaves fall on Commuter Rail tracks in the fall, they collect with debris, pick up moisture, and then are crushed by train wheels. This creates a condition called slippery rail, or a slick film of leaves on the tracks.
When this happens, trains are required to begin braking for stops sooner and take more time to pick up speed when departing a station, which can cause delays.
Deploy specially designed MBTA train cars with rail pressure washers to clean tracks along wooded routes
Apply gel and a sand solution to the rails for improved train traction
Use drones to find areas where leaves and debris build up to stay ahead of problem areas
All schedule changes are detailed in system alerts, available on our website, on Twitter, and via text or email.