Extreme Weather Travel Guide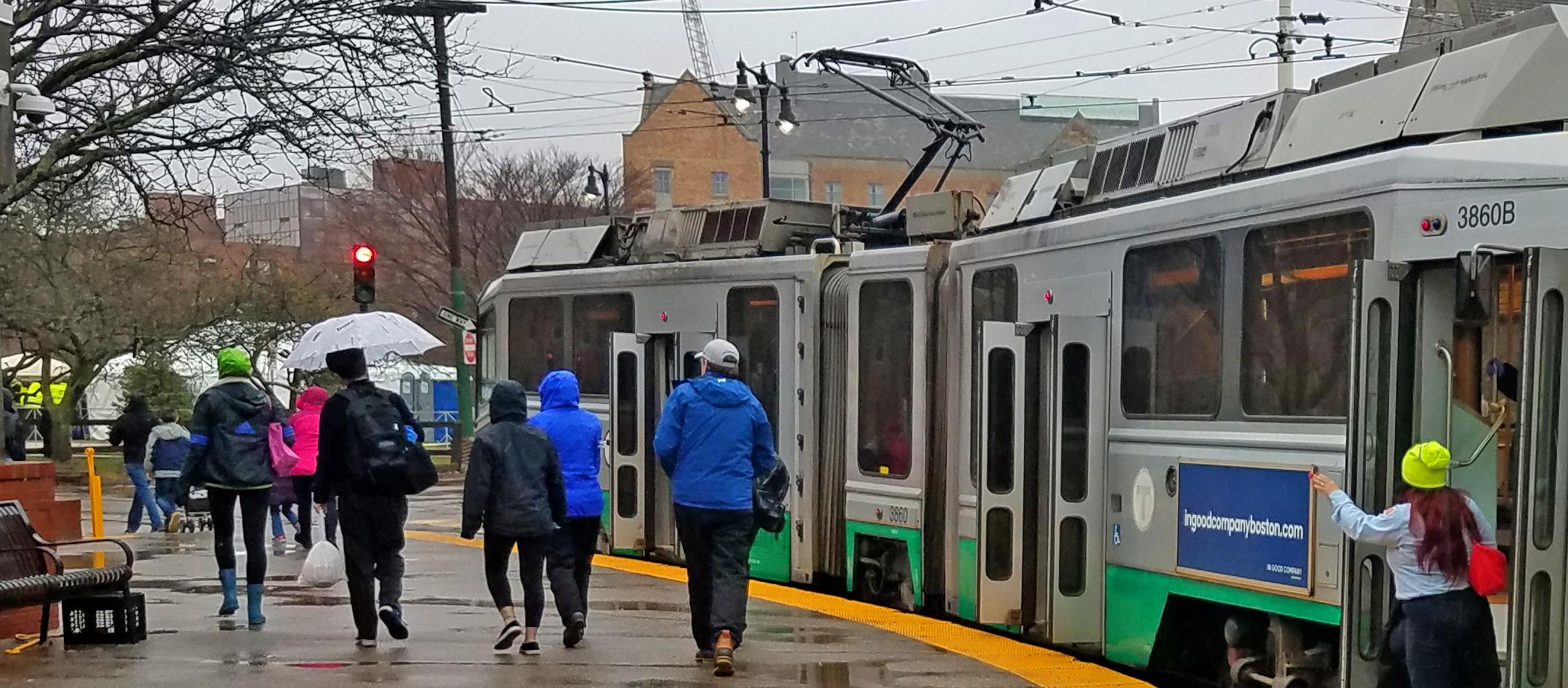 Flooding, excessive winds, soaring temperatures—we have to be ready for the worst when extreme weather hits New England. Regardless of the season, it's our top priority to ensure your safety when you ride the T.
We're working to minimize service disruptions due to rising sea levels and stronger, more frequent major storms by identifying vulnerabilities and updating at-risk infrastructure.
Learn more about our climate change efforts
When extreme weather does hit, here are some things to keep in mind.
Planning Your Commute
Plan ahead for your commute by checking alerts on our website and on Twitter.
Plan Ahead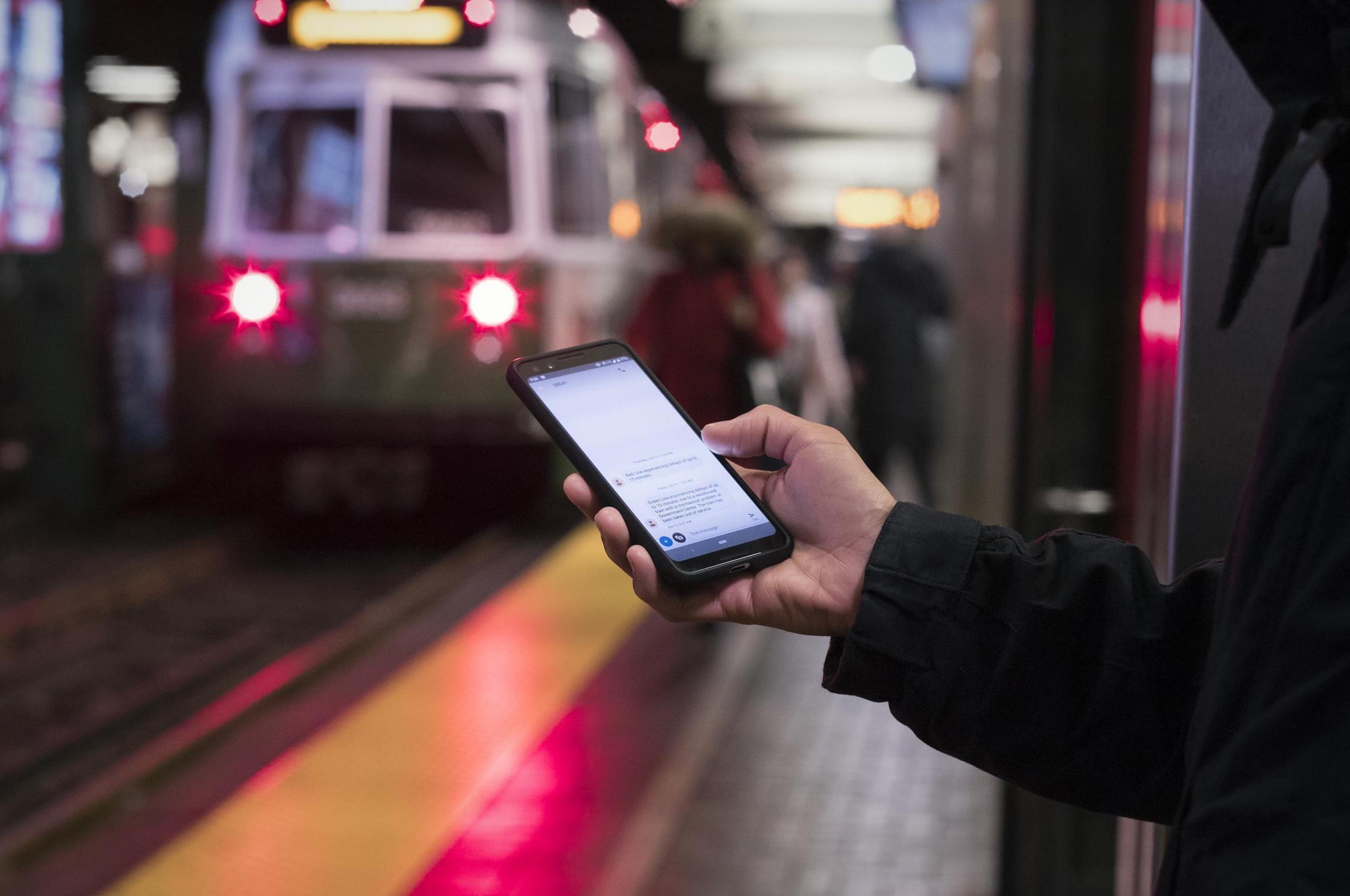 Get service alerts via text or email.
Winter Travel Guide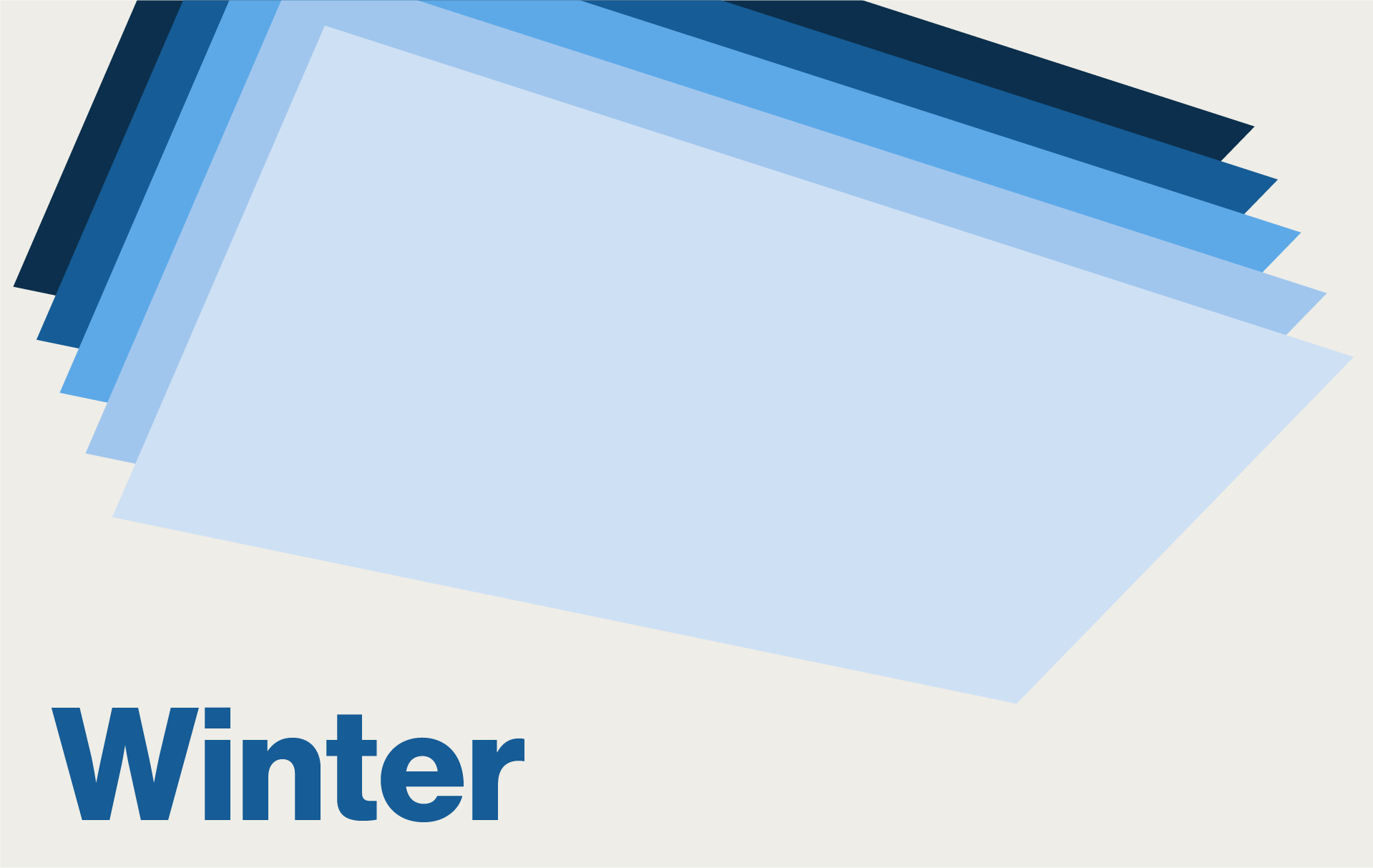 Worried about a winter storm? Find out how you can get ready for a snowy commute.