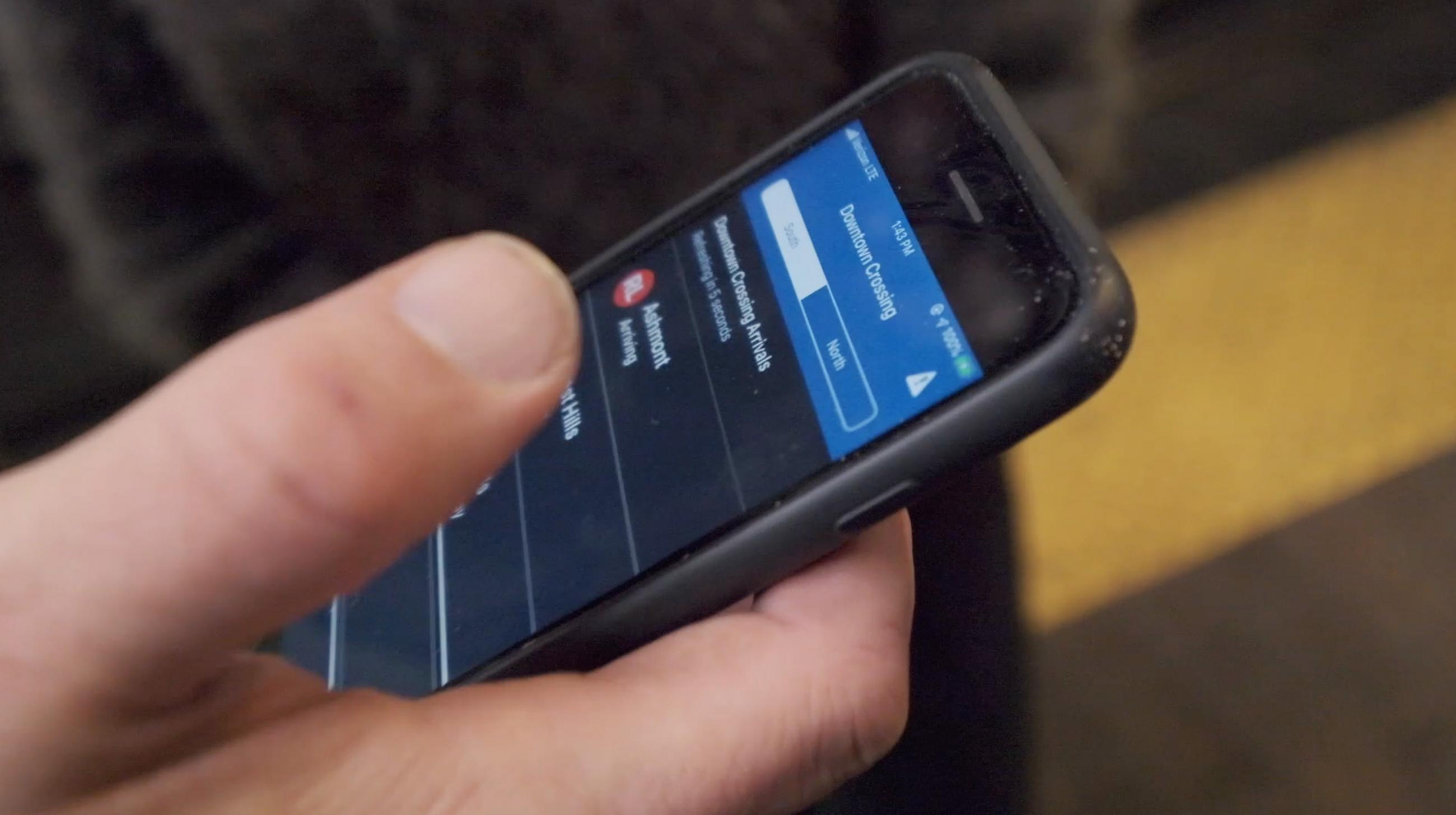 As riders with disabilities use the T to go about their daily lives, we're exploring ways of harnessing technology to give them a better, more accessible journey. New tools for communication and mobility are being developed every day.
Modeling Innovation
In 2017, the MBTA Department of System-Wide Accessibility (SWA) carried out a massive data collection effort, analyzing more than 7,500 MBTA bus stops to identify barriers to access. This project helped us prioritize bus stops for renovation, inspiring a collaboration between SWA and the MBTA's Customer Technology Department that unexpectedly led to Boston becoming one of the first cities included in Google Maps' new wheelchair-accessible-trip-planning feature.
SWA and Customer Technology continue to work together in pursuit of projects that use technology to improve accessibility on the T.
Identifying Problems and Solutions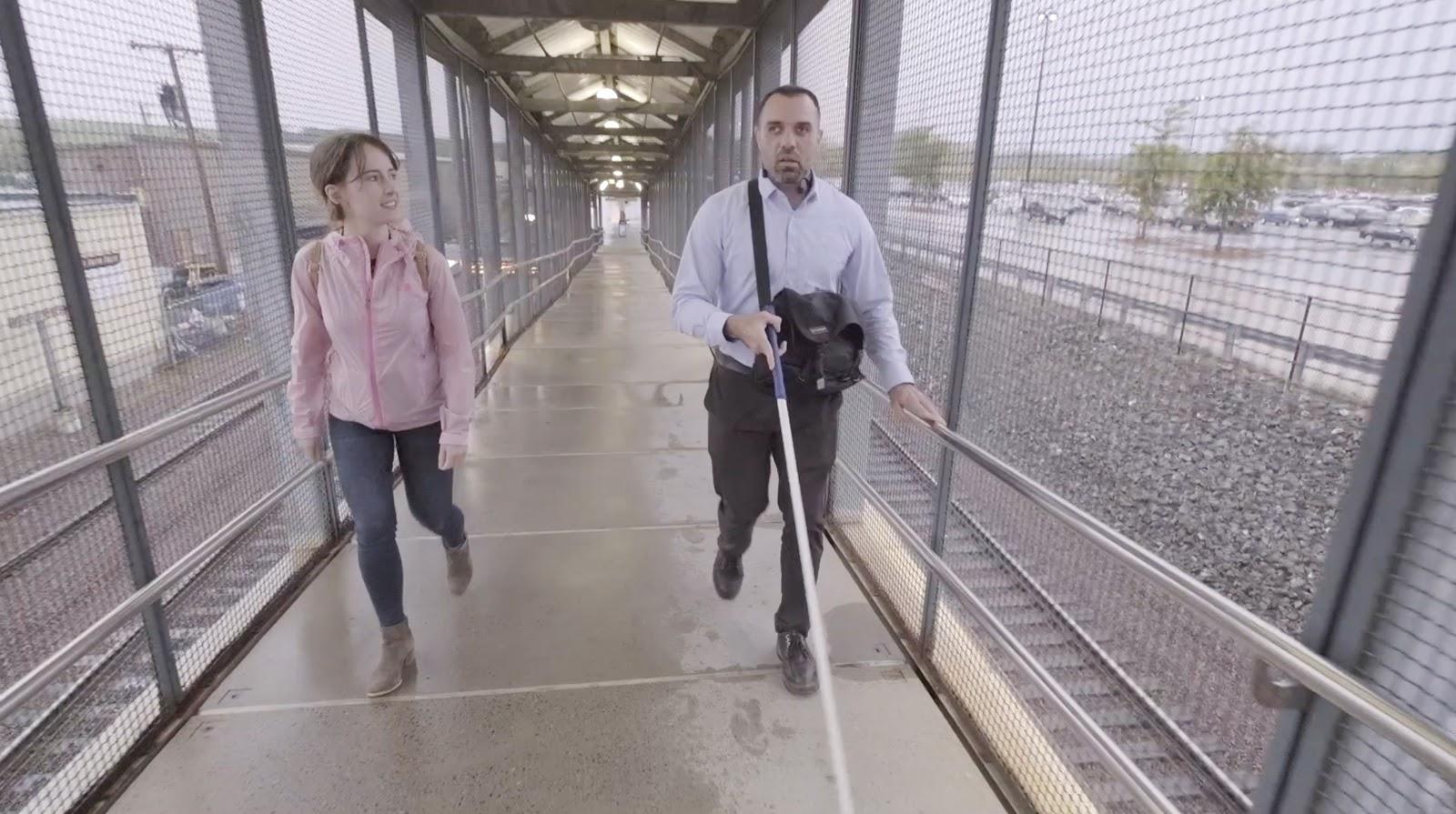 The first step to making improvements is to identify what problems exist. For this, we tap into our greatest resource: our riders. Whether it's listening to comments at a public meeting, holding focus groups, or doing ride-alongs on a daily commute, our goal is to first understand the problems faced by riders with disabilities before finding accessible solutions.
 
Here are some of the problems you've helped us identify—and how we're working on solving them. 
What We're Working On Now
Several accessible technology projects are currently underway at the MBTA, with pilot programs in active development.
Status: Planning
When an elevator is experiencing a problem, we only know if it's reported by station staff or riders. Manual reports are filed 3 times a day, and each require several handoffs before being posted in the affected station's lobby.
With remote elevator monitoring and an automated reporting process, we could get real-time information from the elevator itself, so we can more quickly update our system and convey this information to riders.
Status: In progress
Today, elevator outages and alternate travel routes are communicated through our T-Alerts system, or on paper notices posted near affected elevators. But these methods may not always be enough to help our riders avoid unexpected disruptions to their travel.
So, we're investigating the use of digital screens to display real-time information about all elevator outages on the system. The screens would also include key alternate route information to help riders get quickly on their way.
Status: In progress
One issue that goes along with having public elevators is that people sometimes use them as a bathroom. This can render an elevator unsanitary and/or unusable if riders find their mobility devices coming into contact with a dirty floor. Another concern is that structural elements of these elevators will degrade over time, meaning that we may have to take the elevator out of service for an extended period.
Automatic waste-detection technology can help us collect data on the frequency and severity of this issue, giving us the information we need to strategize the most effective course of action.
Status: In progress
Providing accessible wayfinding to blind and low-vision riders can be a challenge in indoor environments where GPS typically doesn't work. Luckily, there is technology emerging in this space that can help riders safely navigate from a station's entrance, to a subway platform, to the exit.
Currently the MBTA is working with indoor wayfinding companies to pilot their technology in 4 stations. During the 6 month pilot, set to start in 2021, we'll seek feedback on these applications from a blind and low-vision user group, local community groups, and potentially the public as well. If feedback is positive, we'll consider permanently installing this technology and expanding to other locations.
What We're Exploring
Some projects are still in the "brainstorming" phase. This includes actively researching existing technology to study how it might benefit our riders.
Status: Planning
Many of our digital screens across the system include built-in audio access for riders who are blind or low-vision, as well as riders with other print disabilities. However, it is difficult to build audio into screens with complex content like advertising, and some locations present logistical barriers (for example, lack of a power source) to installing audio.
We're exploring how a mobile app could provide riders with audio-equivalent options for all MBTA digital screens. Riders will be able to use the app to access information on screens that don't have built-in audio, including our solar-powered e-Ink signs.
Be My Eyes is an app that offers on-demand, volunteer-based support via live video for anything from checking a receipt to navigating a new area. Users can call in to get help with a task, like plotting an alternative route when there's a service disruption. We're currently exploring other ways riders can use the app at MBTA stations and stops.
This is a common problem we've uncovered through public feedback. Since we've identified the challenge, we can now begin researching whether there's existing technology that can help us solve it—or if we'll need to create that technology ourselves.
What We've Explored in the Past
We're always learning from our past efforts, whether it's deploying a pilot or collaborating with other organizations. Some of our recent research efforts include:
13 interviews with blind and low-vision riders
1 interview with an Orientation and Mobility (O&M) specialist
4 ride alongs with blind and low vision riders
5 app testing sessions
Formed a focus group with 15+ blind and low-vision riders
Collected informal feedback and input from dozens of riders
These are some of the questions—and answers—we've uncovered in our work that have helped us shape accessible technology projects we're working on today.
Aira is a visual interpretation service that connects blind and low-vision users with highly trained agents to get real-time information about their surroundings. In 2019, we launched a 6-month pilot program to explore the ways that MBTA riders could use Aira. We set up areas around MBTA stations and stops where riders could use the app for free to ask transit-related questions.
What we learned:
Participants enjoyed having access to a real-time agent who could provide support with tasks like getting directions, reading signs, and finding seats.
Only a handful of participants accessed the app on a regular basis during the pilot.
Connectivity issues sometimes resulted in dropped calls.
Most calls were successfully completed in a short amount of time, and would already be covered under Aira's free 5-minute call plan.
PERCEPT was developed at UMass Amherst and was recently piloted with blind and low-vision riders at North Station. Users could select from a list of destinations within the station, and, using bluetooth beacons, the app would provide audio navigation instructions.
What we learned:
Bluetooth beacon technology could be used to provide detailed wayfinding information in an indoor environment.
The number of beacons needed to give users accurate orientation information was significant, posing barriers for large-scale implementation.
Beacons could be effectively installed in ways that reduce the risk of vandalism.
Planning for the long-term maintenance of a robust beacon-based solution would be important.
A seamless user interface would be especially critical for a successful indoor navigation app.
We're continuing to evaluate other indoor wayfinding solutions that would be feasible to implement and effective for our riders.
Blindways is an iPhone app developed by Perkins School for the Blind that uses navigational clues and bluetooth beacons to help riders find their MBTA bus stop. It's still in the early stages, so if you're interested in volunteering, we encourage you to help submit clues.
The MBTA has an existing elevator and escalator outage hotline that riders can call to hear recordings of accessibility-related outages that may impact their travel. Because the outages are given as audio, anyone with a telephone can call in, ensuring riders without internet access have the ability to make informed decisions about their travel.
The Customer Technology Department recently worked on a project to automate this hotline and provide real-time, automatic updates—prior to this work, the outage messages were manually recorded every 2 hours. The upgrade not only improved the audio quality and the timeliness of the information available to callers, but also reduced the amount of work involved for Operations.
Help Us Innovate at the T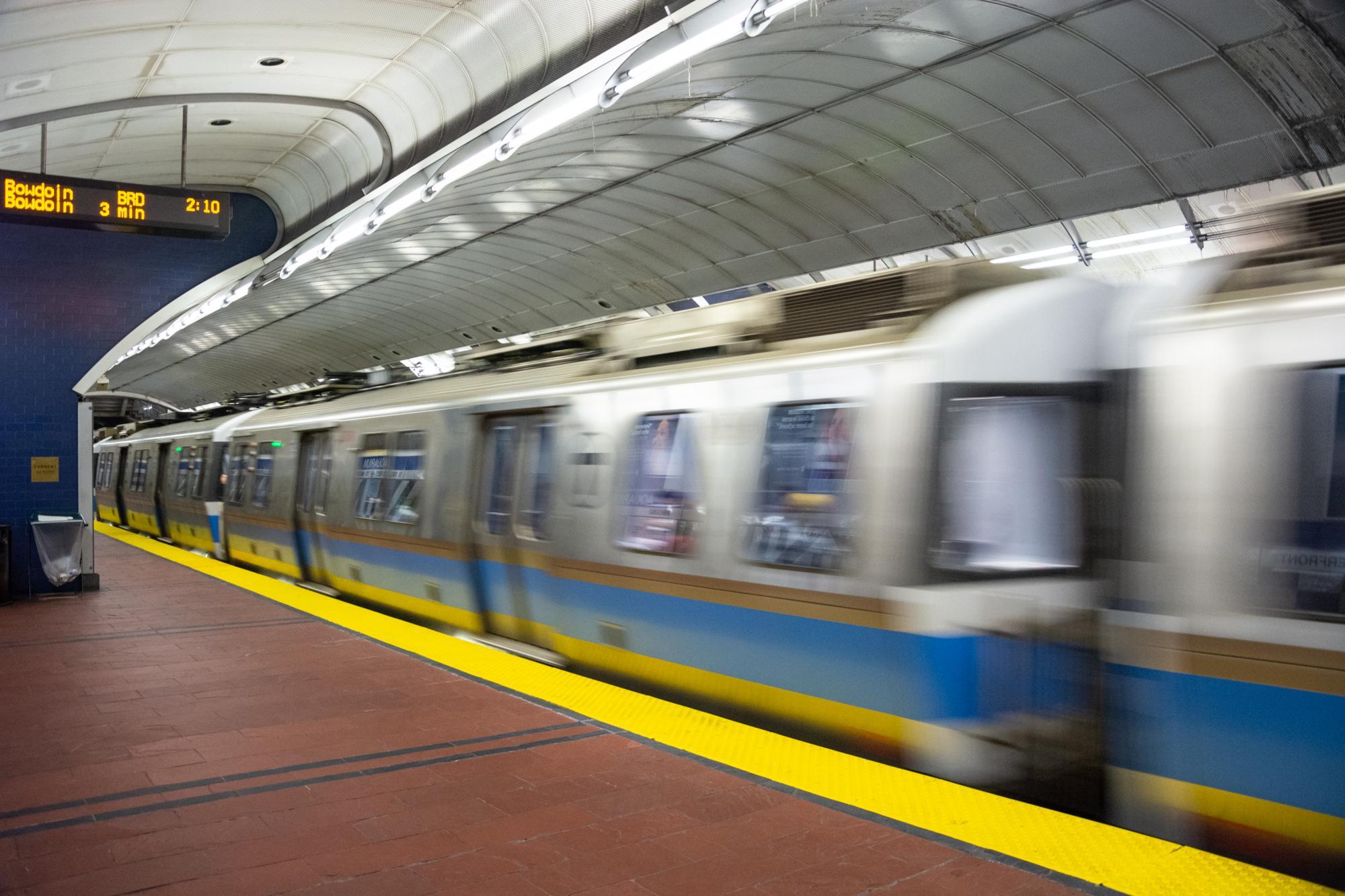 Have an idea that can help us solve an accessibility problem on the T?
Related Projects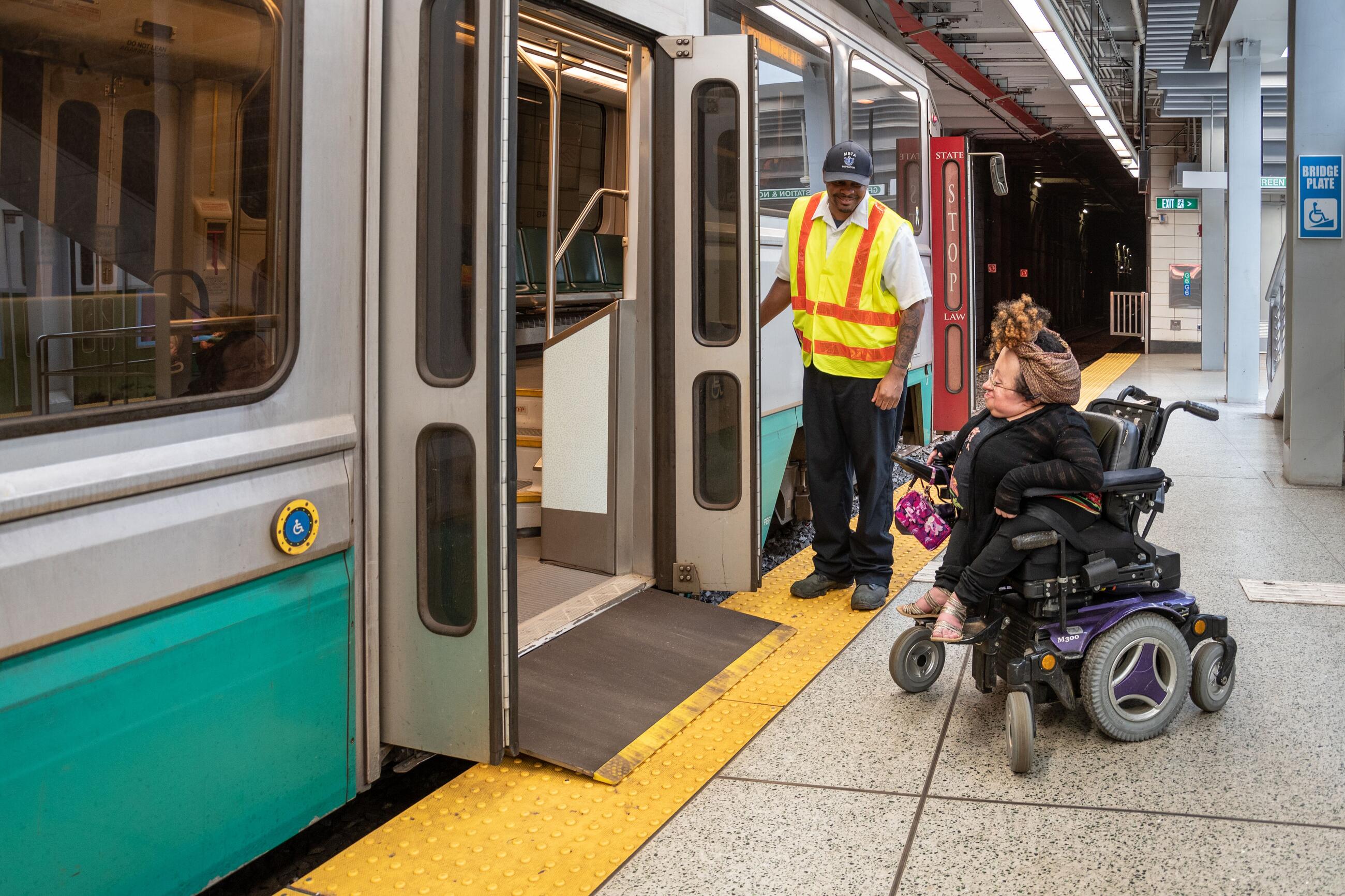 From minor projects to major construction, we are making changes across the entire system to help improve accessibility on the T.
---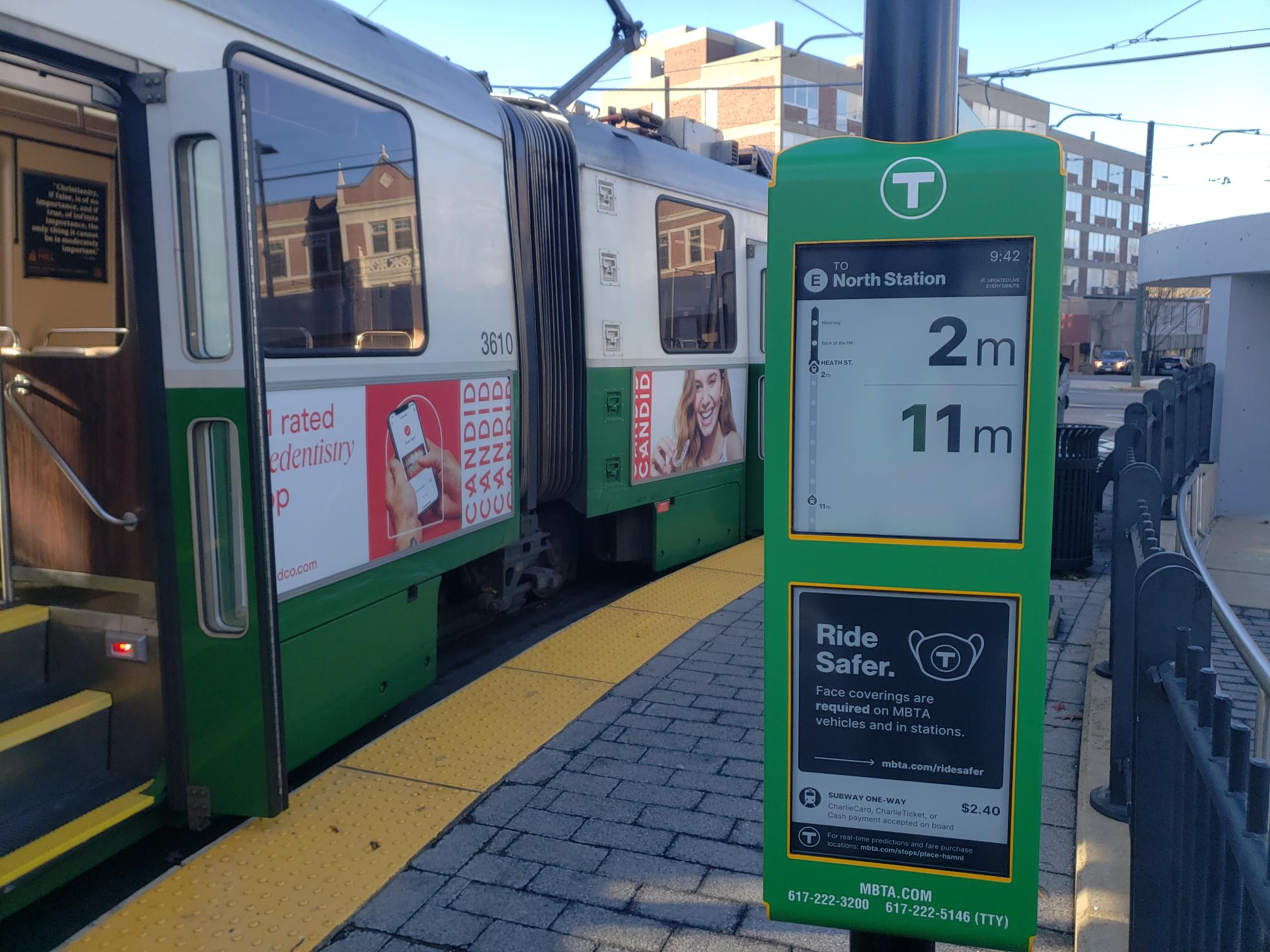 We've deployed E Ink signs featuring real-time arrival predictions and service alerts at bus stops and Green Line stations throughout Greater Boston.
Help Us Innovate at the T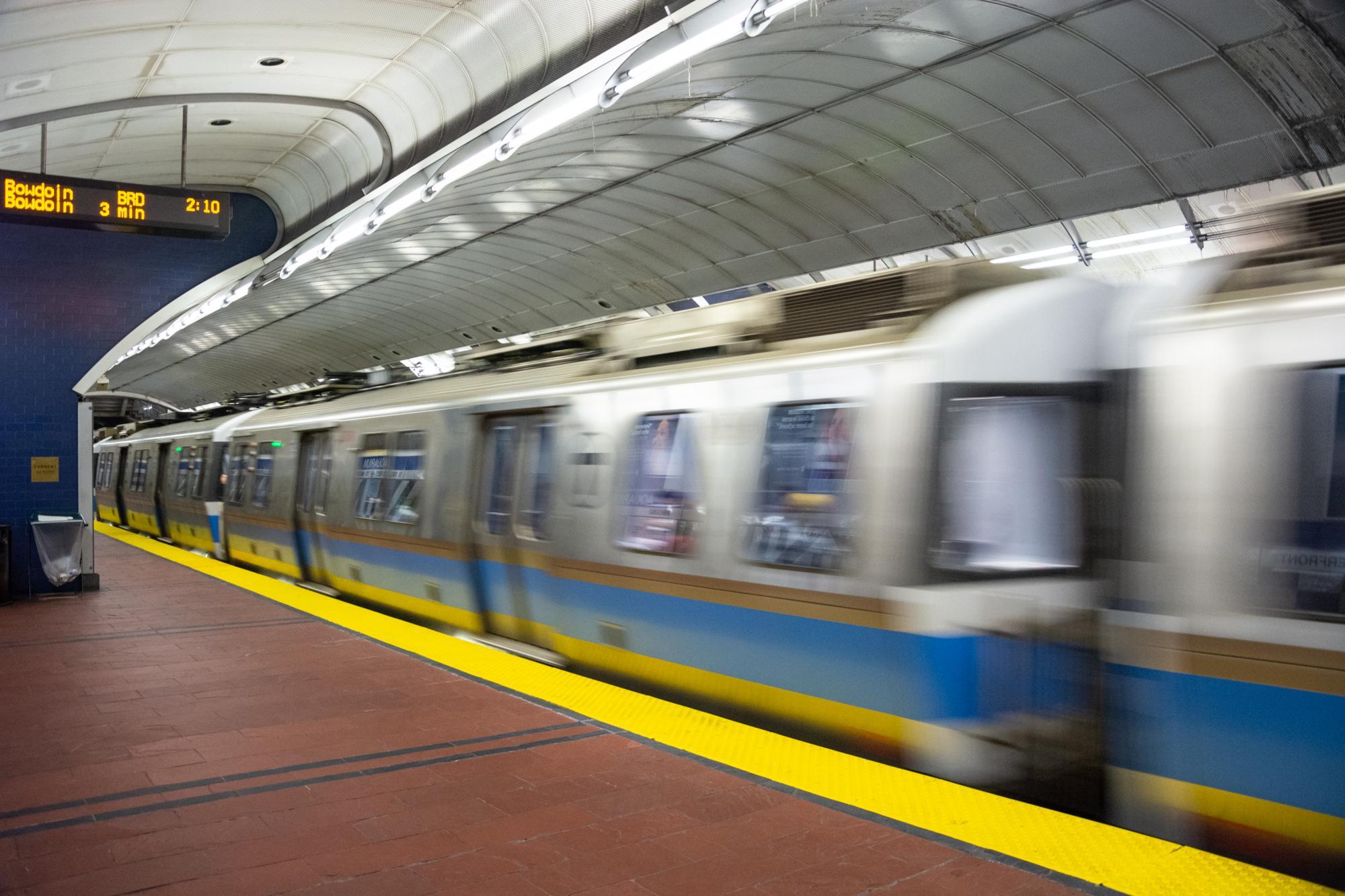 Have an idea that can help us solve an accessibility problem on the T?
Related Projects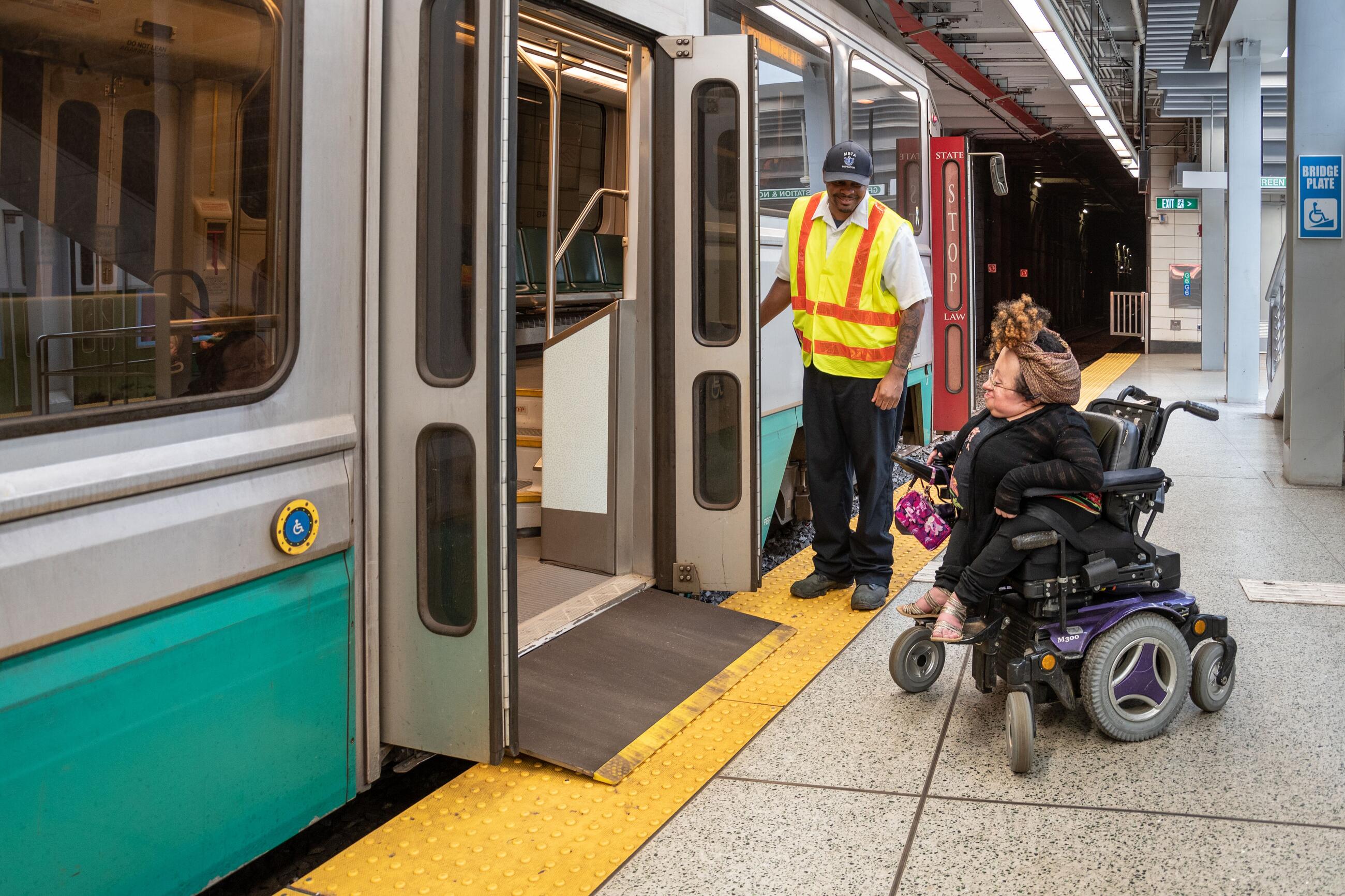 From minor projects to major construction, we are making changes across the entire system to help improve accessibility on the T.
---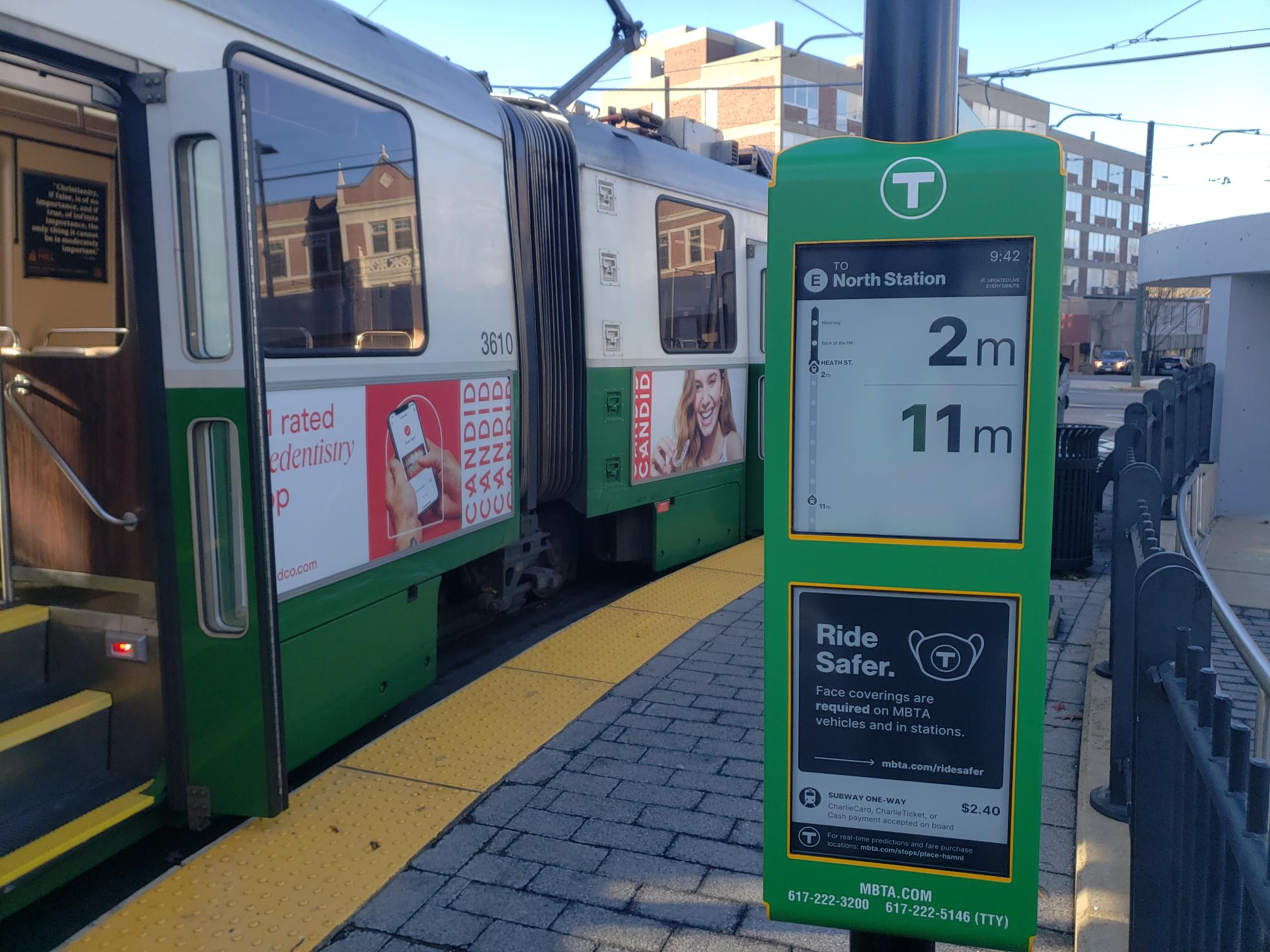 We've deployed E Ink signs featuring real-time arrival predictions and service alerts at bus stops and Green Line stations throughout Greater Boston.