What's Trending in Accessibility
More from

Accessibility

Use the following resources to plan a fully accessible trip on the MBTA.
News & Events
---
Breakthroughs in Independent Travel on the T with Aira and PERCEPT
The MBTA is participating in 2 cutting-edge initiatives geared toward upgrading the journey for riders who are blind or have low vision.
Aira Pilot
In collaboration with visual interpretation service Aira, The MBTA is launching a pilot for AccessAI. Through the Aira app, blind or low-vision users can connect with highly-trained sighted agents who communicate visual information about the user's surrounding environment—live and on-demand.
Aira's services are available for free on the MBTA's bus, subway, Commuter Rail, and ferry system from May 1 through October 31, 2019.
Learn more about Aira and how to take part in the AccessAI pilot
PERCEPT Study
In another innovative project, the MBTA is participating in a study of an advanced indoor wayfinding system called PERCEPT. Developed at UMass Amherst, PERCEPT uses Bluetooth beacon technology to help people who are blind or have low vision independently navigate unfamiliar or complex environments. Blind or low-vision riders enrolled in the study can navigate through North Station with the PERCEPT app for free.
To learn more about PERCEPT and how to take part in the study, contact James Schafer at schafer@umass.edu.
---
Amended MBTA/BCIL Settlement Signed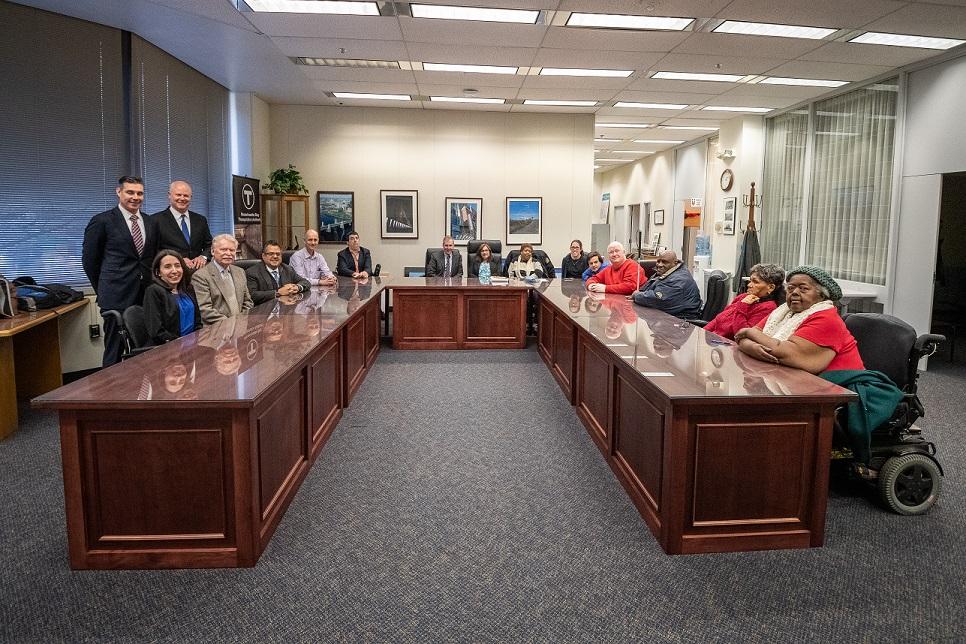 On December 4, 2018, the MBTA reaffirmed its commitment to fulfilling the MBTA/BCIL settlement by entering into an amended agreement that clarifies remaining work, outlines a plan for evaluating compliance and defines obligations that will continue even after the end of the agreement.
Download the Amended MBTA/BCIL Settlement Agreement
---
Making Wollaston Station Accessible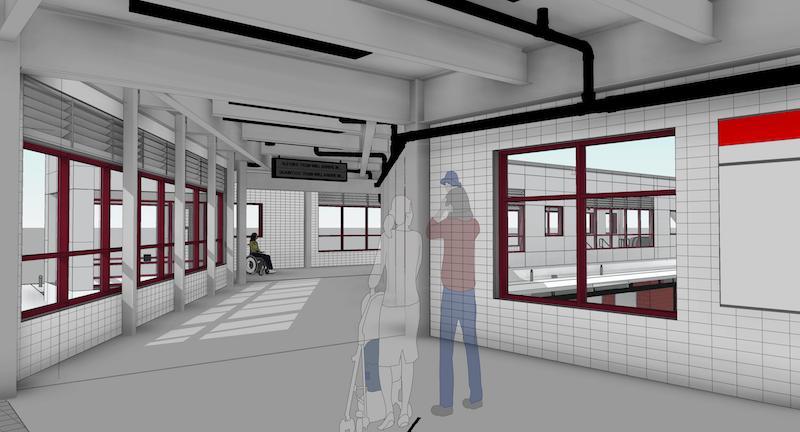 Renovations on Wollaston Station began in early January. When work is complete in 2019, the station will be fully accessible, and the MBTA will reach another major milestone—making the Red Line 100% accessible. 
Learn more about Wollaston Station improvements
---
Reports and Presentations
Access Initiatives are projects that have been selected based on the commitments outlined in the MBTA/BCIL Settlement Agreement, priorities identified by SWA, and customer feedback. Reports on the status of Access Initiatives are issued twice a year.